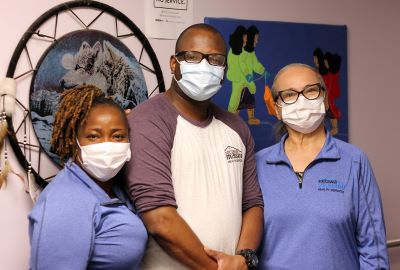 WHAT WILL YOUR LEGACY BE?
Since 1906, The Ottawa Mission has evolved to meet the needs of our community's most vulnerable population. Together with you by our side, we can ensure the doors of The Mission will always be open to serve people who are hungry, homeless and lost.
A legacy gift is a personal statement of the values you embraced during your life and will help The Mission plan for the future and continue to transform lives.
Leave a gift in your will
After ensuring your loved ones are cared for, a charitable gift in your will to The Mission enables you to make a significant gift that you may not otherwise be able to in your lifetime – a gift that will make a difference for years to come.
If you are drafting a will or codicil, you can make a gift to The Ottawa Mission by using wording such as the following:
I leave this gift to The Ottawa Mission, Development Office, 46 Daly Ave., Ottawa, ON K1N 6E4, Charitable Registration #10815 0509 RR0001 or its successor, a (state share or percentage of estate, a specific amount of money, the specific securities you wish to leave.) I direct this money be used as its Board of Directors chooses.
Other ways to leave a legacy gift
A Lasting Gift to Help Others
Why Brenda Became A Legacy Donor