The Ottawa Mission has an exciting calendar full of virtual events. View our schedule to see which dates you won't want to miss!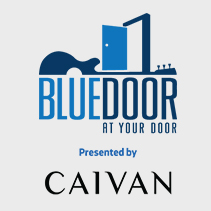 2021
Blue Door At Your Door
This 1 hour television broadcast featured some of Canada's top Blues musicians on Youtube on November 7, 2020 as a special television broadcast in support of the life-changing programs of The Ottawa Mission. There'll be another Blue Door at your Door 2021.
Sign Up
Stay in the know!
Learn how your help is changing lives in Ottawa each and every day. We'll share inspiring stories and let you know about exciting events you can attend to support The Mission and help those who need it most.