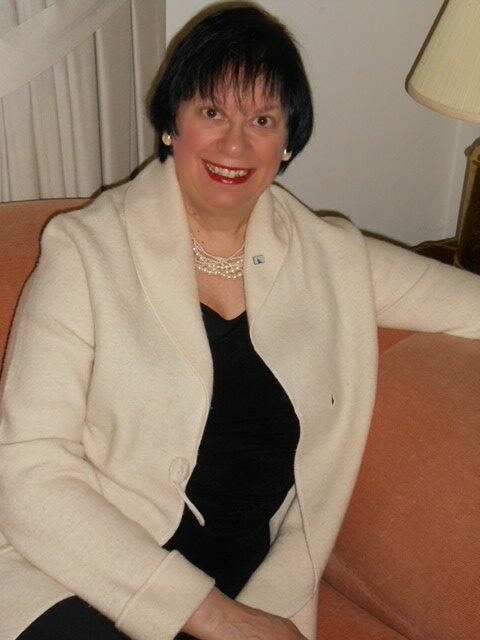 Brenda Cardillo
Compassion Personified
Brenda Cardillo is passionate about The Ottawa Mission and its work to alleviate homelessness and poverty. It's why she has supported The Mission for years with annual gifts. It's also why she has remembered The Mission with a gift in her will.
Born and raised in Ottawa and a graduate of Carleton University, Brenda can't remember a time that she wasn't aware of The Mission.
"I began donating money and clothing at least 50 years ago. As my finances became more stable, I began to give more. I really believed in The Mission's work, so helping out was just the right thing to do."
Brenda has long been impressed with the social services The Mission offers. It's always there to provide emergency help to those in crisis. But it's the care The Mission provides over the long term that has moved and continues to move Brenda, like the Diane Morrison Hospice. For Brenda, the Hospice "is a place where those who have had very little in life can die in comfort, with dignity and respect. And I believe ours was the first such hospice in Canada."
She also has high praise for Mission chef Ric Allen-Watson. In addition to overseeing the shelter's meal program and serving over 2,600 meals each day, he also developed and implemented The Mission's Food Services Training Program — a program that gives vulnerable people the skills and confidence needed to work in a commercial kitchen. Statistics show that 90% of those who take Chef Ric's program actually land gainful employment. To Brenda, that success rate is "absolutely amazing."
Brenda knows from years of observation that The Ottawa Mission spends its dollars wisely. It's why local businesses always seem eager to collaborate with The Mission to implement its projects and programs. That speaks volumes about The Mission's credibility and the effectiveness of the outreach work it does.
Now retired, Brenda fills her days with volunteering, reading and watching sports, especially hockey. She also takes pleasure in successfully tutoring two young neighbour boys with their reading. Life is rich and fulfilling. A while back, when it came time to prepare her will, Brenda knew that she wanted to leave a gift for The Mission as a way to give back. She decided to leave her future gift undesignated, to be used where the need is greatest at the time. She has seen how well everything at The Mission is run and knows that her gift will be used conscientiously.
Brenda also encourages everyone to have a will and, in doing so, to remember The Ottawa Mission with a legacy gift. "Even a little help can go a long way." Won't you join Brenda and remember The Ottawa Mission with a gift in your own estate plans? Whether your legacy gift is large or small, every gift is appreciated. Staff at The Mission would also be happy to partner with you to ensure your gift is used exactly as you would like. Thank you Brenda Cardillo for your years of compassionate interest and financial support of The Ottawa Mission. On behalf of the many who will benefit in time, sincere thanks as well for remembering The Mission with a future legacy gift.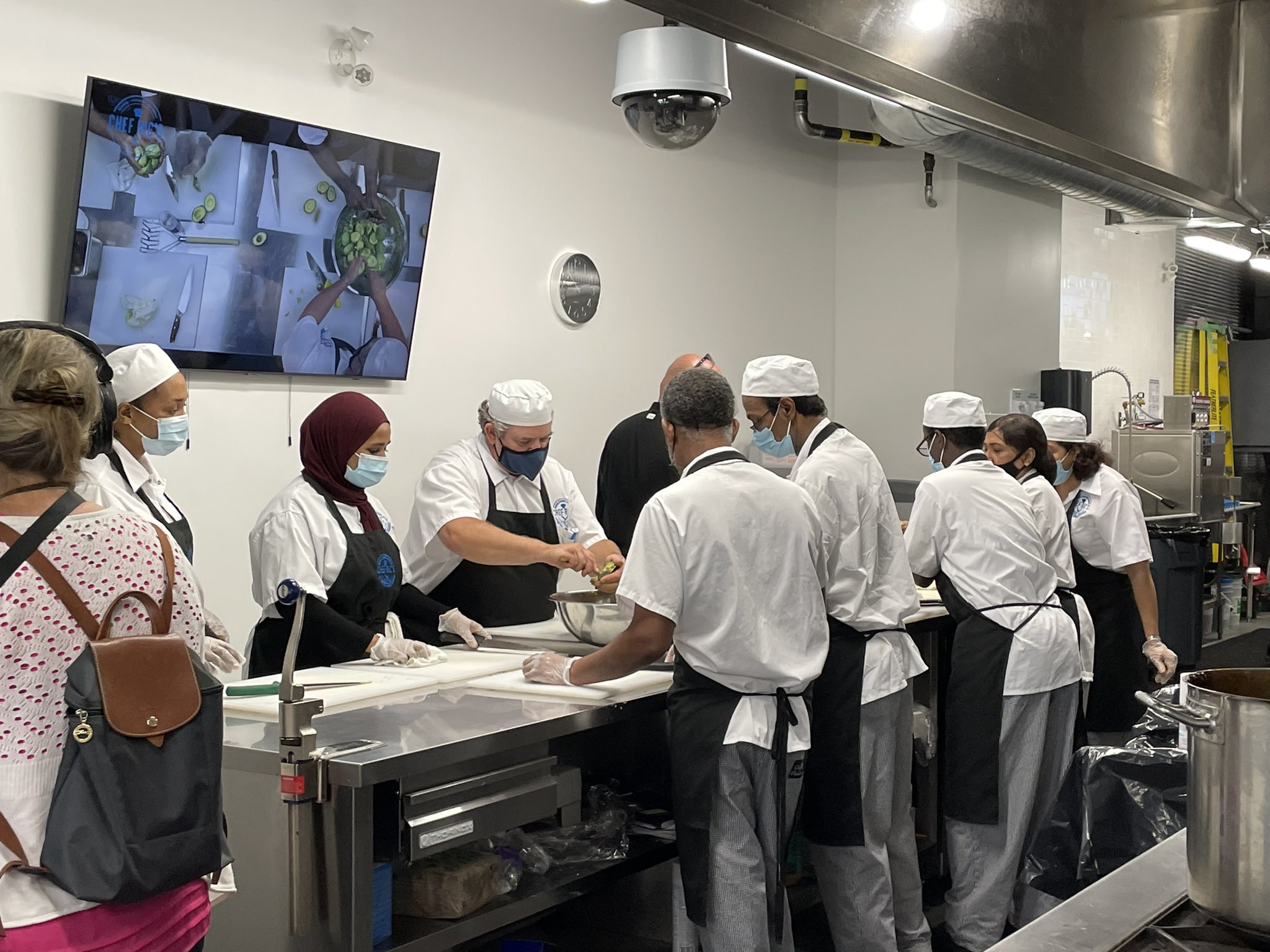 A Good Executor is Vital
Your executor (or trustee) is someone you will rely on to carry out your wishes for your estate and ensure your assets are distributed as planned. Choosing the right person is vitally important. They should be someone who is competent and trustworthy — someone who knows you and appreciates what is important to you. In addition, your executor should be willing to take on responsibilities when asked to do so. The following may be helpful when you consider selecting your executor(s).
If your estate is a fairly simple one — making arrangements, paying last bills and income tax, distributing your assets — your spouse, an adult child, or some other family member could be a good choice.  A more complex estate may require several executors, with each having responsibility for a specific area. For example, a trust that is set up to manage a minor's inheritance should be overseen by someone who knows the child. A business partner might be best to ensure the continuing viability of a business, while a financial advisor or accountant might be the right choice to deal with complicated investments.
Executors are expected to make decisions that are in the best interests of your estate and not for their own benefit. Executors may also charge for their services, to be paid out of the estate, which is something that family members or friends often choose not to do.
To make your executor's task easier, consider a provision in your will stating that expert advice may be paid for by the estate. It is also to your benefit to arrange your personal papers so that your executor can locate them easily, ascertain all your assets and any debts outstanding, and locate your beneficiaries. A will that cannot be found is of no use to anyone.
Making these preparations may require some effort, but they will be a great gift to your family at a future difficult time. Staff at The Ottawa Mission would also be pleased to help you with the process in any way they can.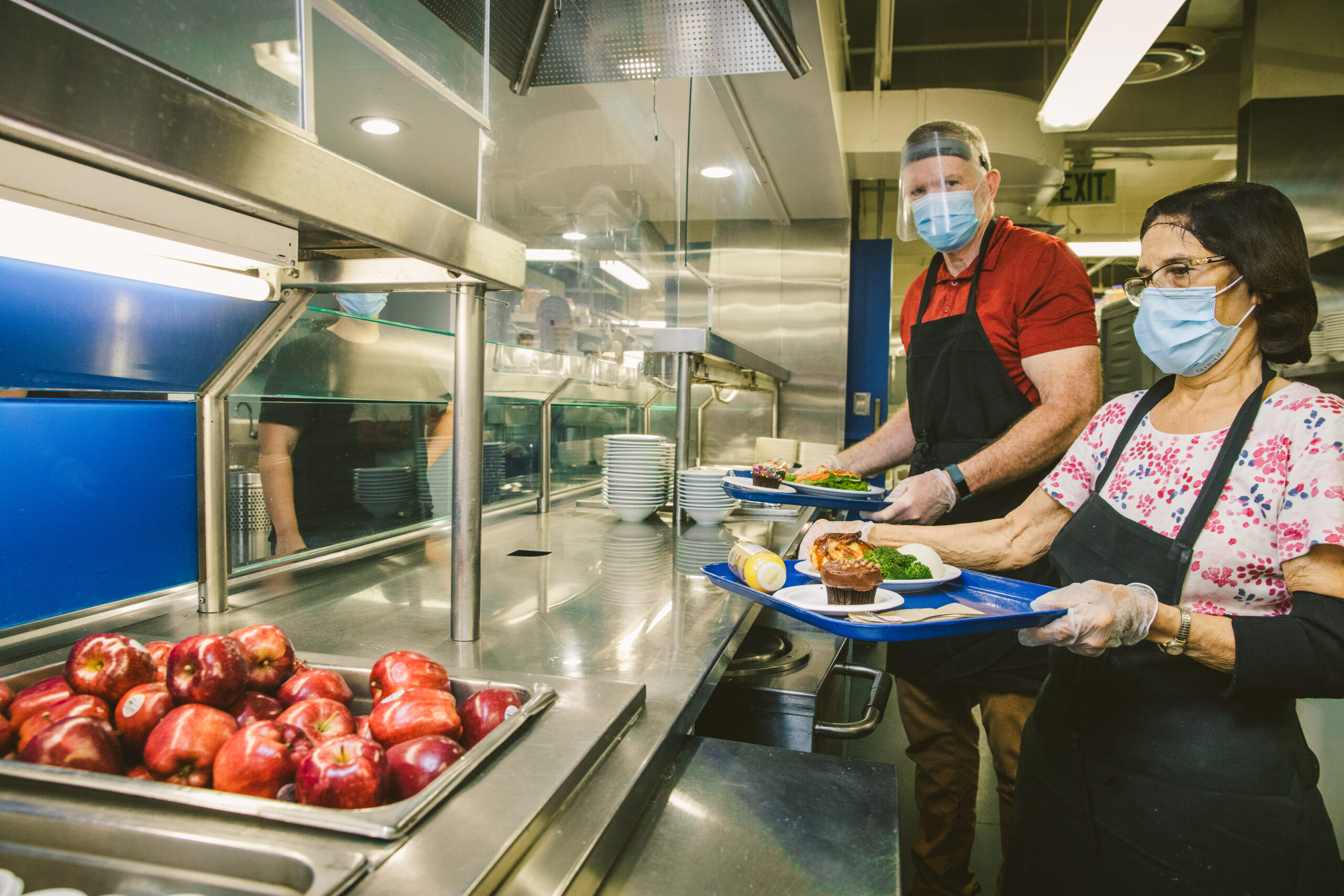 Legacy Giving: Questions & Answers
Don't you have to be wealthy to leave a legacy gift?
Absolutely not! People of every age, stage and income level can leave a legacy gift to The Ottawa Mission, and many have done so. Your gift may be for any amount. It's the intent that matters most, and it's about supporting The Mission in a meaningful way.
My estate is small. Do I really need a will?
Yes, you do. Many people underestimate the value of their estates. Having a will saves work, delay and possible hassle for the people who care about you. This is because the courts will have to appoint an estate trustee according to provincial law to settle your affairs. Without a will, you lose control over what assets you do have and where they should go.
I've heard it's really hard to create a legacy gift. Is that true?
Again, no. Creating a gift in your will is as easy as adding an amendment (codicil) to your existing will or including The Ottawa Mission if you are creating a new one. Always consult with your professional advisors, but we would be happy to share sample wordings if that would make things easier.
What if my personal circumstances change?
Not a problem. We understand completely that sometimes life happens and despite your best intentions, other priorities need attention. A gift in your will may be revoked at any time. If you consult with your lawyer, they will make the necessary changes for you promptly. A legacy gift of any amount can make a vital difference to The Ottawa Mission by ensuring that people experiencing homelessness continue to have a warm place to sleep, nutritious meals, housing support, medical and dental care, addiction treatment programs and so much more. Your legacy gift will provide hope.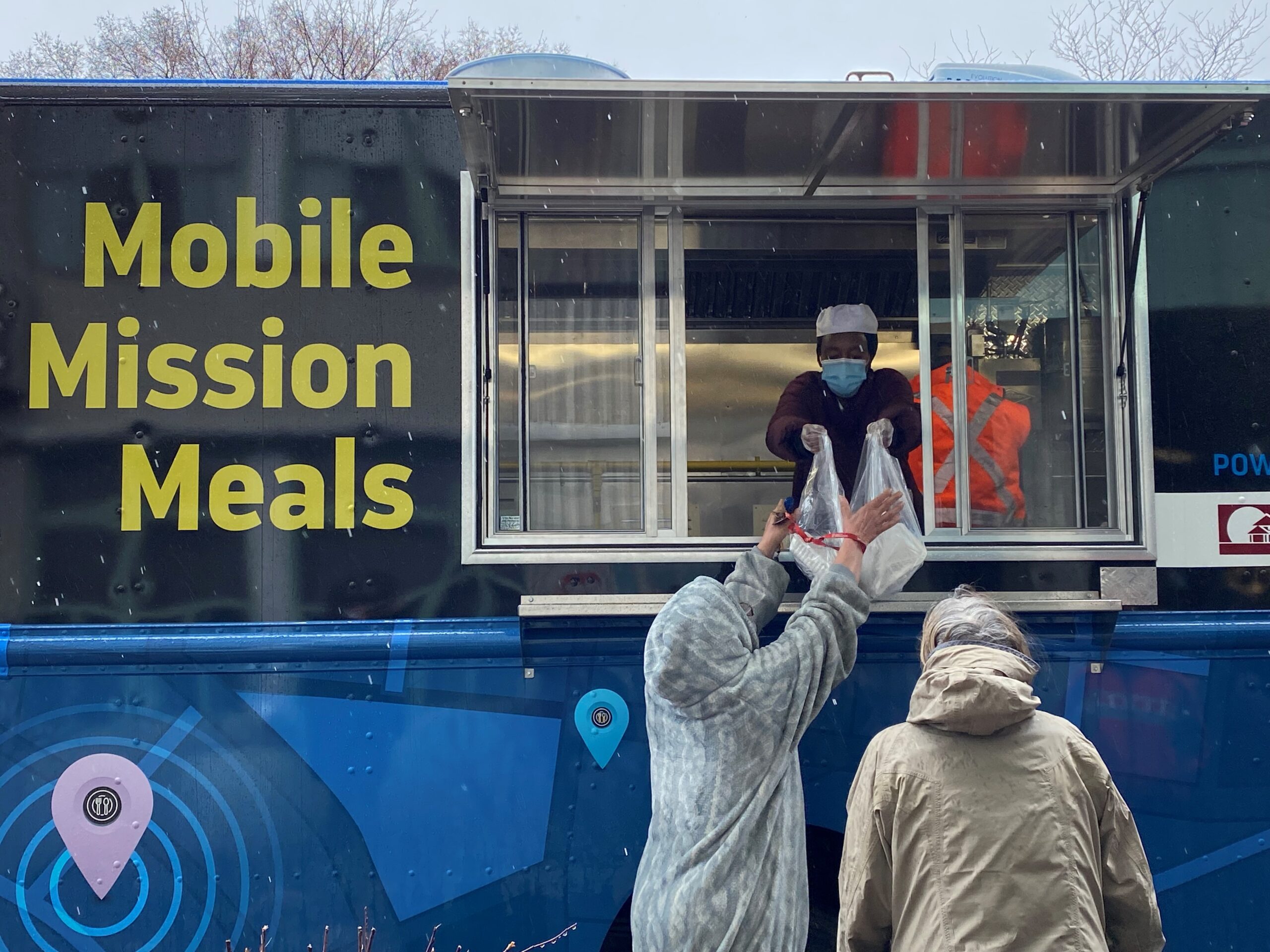 Review it - Regularly
We usually tuck important documents away for safe keeping and tend not to think about them again. Our wills are no exception. For a will, however, this can be problematic. If your will is not reviewed and updated regularly, it can become invalid, and your wishes may be left unfulfilled. Lawyers recommend reviewing your will at least once every three to four years. This may sound like too much effort and expense, but most changes needed to keep your will current are easily added through an amendment called a codicil. A codicil can ensure, for example, that assets left to someone who is no longer living do not automatically pass on to others, or that a different guardian is named for minor children. Life happens and circumstances change. Here are some steps that may help you when reviewing your will.
Review Your Priorities
Are the individuals and organizations you have remembered still important to you? Consider again their needs and your personal interest in each.
Review The Property For Which You Are Responsible
Do you still own the items currently cited in your will — things like your home or other real estate (such as a cottage in Quebec or a winter residence in Florida), motor vehicles, retirement funds, jewelry, collections or antiques? Do you own other assets obtained since you last prepared or updated your will?
Consider Your Priorities And Your Property Together
What would like to do for each person or charity named? Who could best benefit now from an outright financial gift, an item from your home, or perhaps an income arrangement over time? How much will individuals receive through the overall distribution of your assets? Do you still wish to include any charities you have remembered, knowing that the receipt for your gift will help offset other taxes your estate may have incurred?
Consult Your Lawyer
Ask them to make any changes to reflect your revised wishes. Your will enables you to help others. By naming The Ottawa Mission in your will, you will be making a real difference to those who benefit from the many vital outreach programs The Mission provides for those in our community who are homeless. And please know that a gift of any amount, a percentage of your estate, or the residue (what is left after you have provided for loved ones), will make a real and tangible difference in the lives of the thousands of people who are served annually.
Should you have questions about creating a legacy gift for The Ottawa Mission, please contact Christina Hunter Cadieux, Planned Giving Officer, at 613-277-4092 or chuntercadieux@ottawamission.com. She would be pleased to hear from you.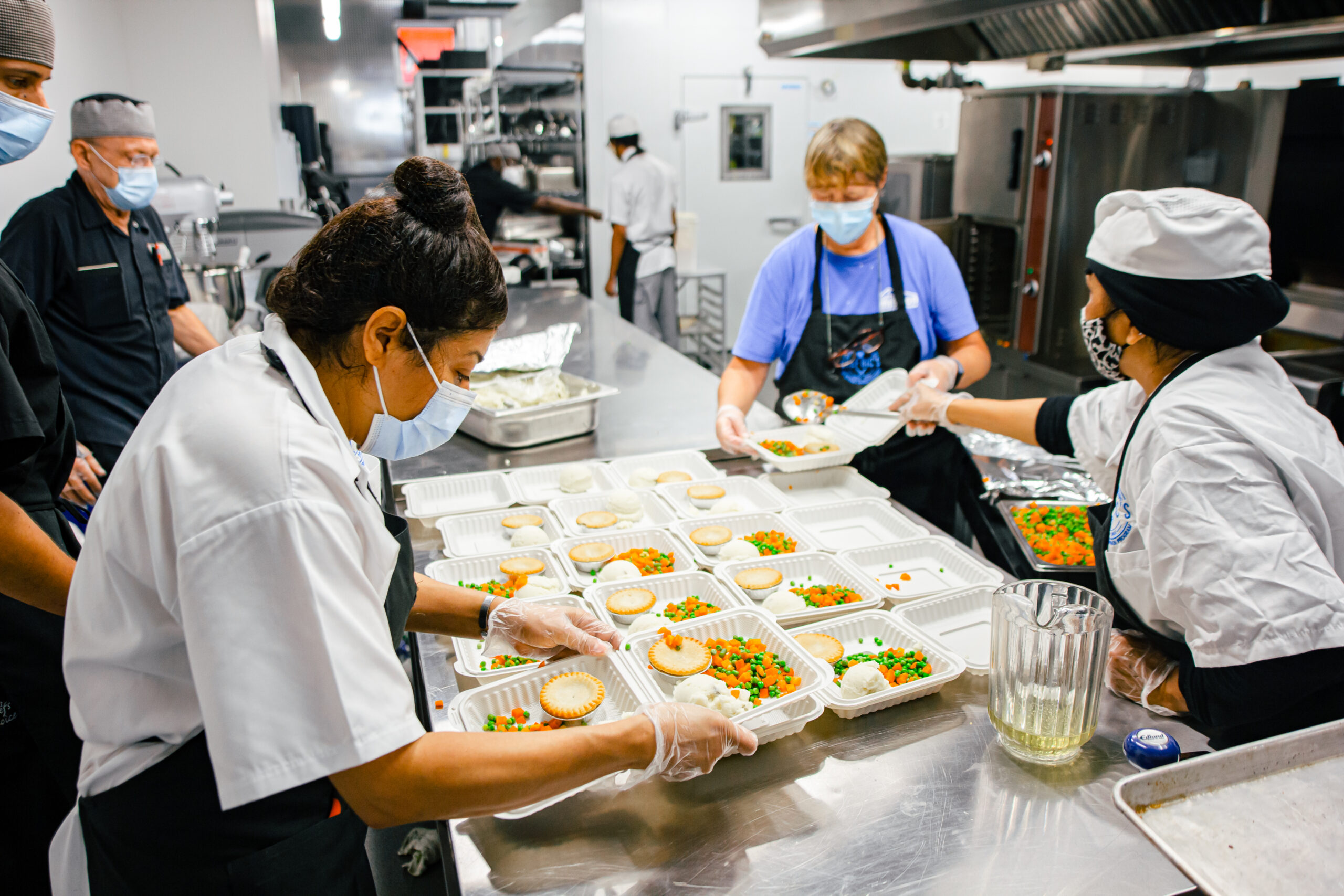 Getting Your Retirement Plans and Funds
By Eric Mia, CPA, CA,
Did you know that Registered Retirement Savings Plans (RRSPs) or Registered Retirement Income Funds (RRIFs) can also be used to create a gift for The Ottawa Mission? The financial savings for your estate could be significant, and here's why.
When a person dies, the total value of the funds in their registered retirement account must be reported as income. This income is fully taxable to their estate unless funds in the registered account have been directed to a surviving spouse or a dependent child. If The Ottawa Mission is made the beneficiary, however, the gift remains outside the estate. This will reduce probate fees while also creating a gift that provides a tax receipt for the estate. This receipt can be used to offset other taxes that may be incurred.
Consult your financial advisors. Gifts of RRSPs and RRIFs may be just right for you. 
Eric Mia, CPA, CA, is a tax accountant with McIntyre & Associates Chartered Professional Accountants and member of The Ottawa Mission's Allied Professionals Network. This group of volunteers from various professions – law, accounting, financial planning – bring their professional knowledge and technical expertise to The Mission's legacy giving program. With McIntyre & Associates, Eric provides tax planning and compliance services for individuals, corporations, trusts and estates. His expertise also includes corporate reorganizations, estate planning and tax research.