Ways You Can Get Involved at The Ottawa Mission
Volunteering is a great way to deepen your impact for people in need in Ottawa. We'd love to have your help! Take a look at the different volunteering options at The Ottawa Mission to find out which one works best for you.
Choose A Role That Works Best For You
Volunteering connects you to a purpose-driven community, it lets you use your talents to give back to people who are hungry and hurting, and it furthers transformative programs and services. Find out how you can give your skills and time to help vulnerable members of our community!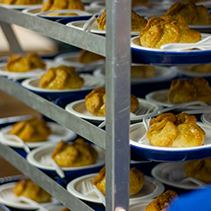 Area of Support: Kitchen
Help our Food Services Team prepare and serve nutritious home-cooked meals to our guests! When you sign up as a kitchen volunteer, you'll see how good food can go a long way for people experiencing poverty and homelessness in Ottawa.
Learn More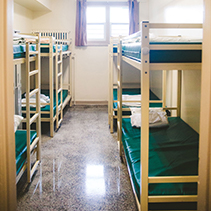 Area of Support: Laundry Room
Volunteer in The Mission's Laundry Room to help our guests experience the comforts of home. To meet the ongoing demand for clean sheets and towels, you'll assist our housekeeping staff by sorting, folding and organizing washed linens.
Learn More
What To Expect As A Volunteer
Becoming a volunteer is easy. Here's what you need to know to join our passionate community of volunteers.
Your application to volunteer will be reviewed and responded to in a timely manner. You will receive an orientation of The Ottawa Mission and its programs, training that is applicable to your role, as well as respectful feedback on how you're performing your role. Personal accommodation for volunteers is also available if needed.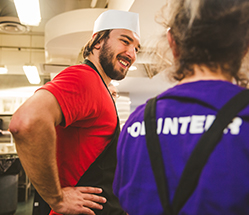 Step 1
Fill out your volunteering application and tell us about yourself.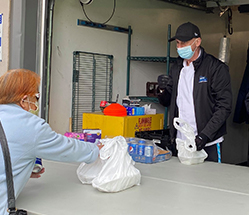 Step 2
We'll discuss which areas you are interested in supporting and guide you through the record check process.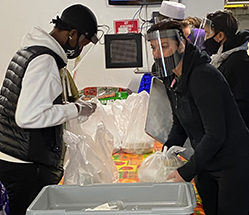 Step 3
We'll provide you with training and everything you need to know, so you can get started!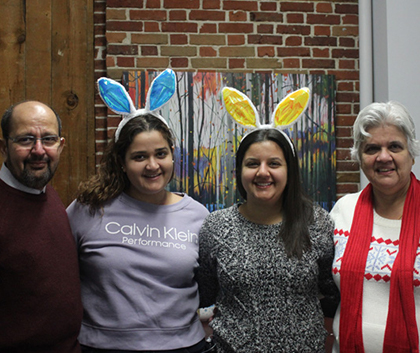 The welcoming atmosphere, the thankful and kind clients, and the incredible staff is what keeps us coming back.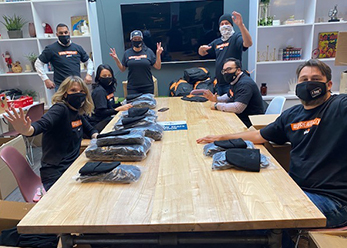 CORPORATE VOLUNTEERING
Volunteer With Your Whole Team
Corporate volunteering can be a team-building event that builds meaningful connections to the community! Register as a group and discover first-hand the joy of serving people who are struggling in Ottawa.
Learn More