Since our inception, we've evolved beyond emergency support to provide all the tools people need to rebuild their lives, extending mercy, dignity and compassion to all who enter our doors. 
The Beginning
In 1906, a public meeting was held to discuss opening a shelter for homeless men camped along the Ottawa River. Work began and The Mission officially opened on George Street in January 1907, moving to its current location on Waller Street in 1912.
The Great Test
During the Great Depression, there was an unprecedented surge in men seeking meals and shelter. Government-funded social programs didn't exist yet, so The Mission rallied community support to expand and meet the need for "soap, soup and salvation" in a time of extreme hardship.
The Rise of Addiction
Through 1960 to 1980, addiction to illicit drugs became more common. Shelter guests began to include younger men who came to The Mission to find help staying off drugs and upgrading their education.
The Evolution of Support
As substance abuse and mental illness became recognized as the main cause for homelessness in the 1990s, The Mission evolved beyond emergency services to include programs focusing on residential addiction treatment as well as education and employment support.
The Journey to Today
During the 2000s, The Mission has continued to adapt to meet the ever-increasing needs of our community, introducing medical and dental health clinics, our hospice, in-shelter mental health care, a food services training program, and a focus on housing.
The Ottawa Mission Newsletter
You make stories of transformation possible. Read our newsletter today to see how your generosity makes hope and healing an everyday reality in Ottawa.
Read Our Newsletter
Impact Report
Read our annual impact report to see all the ways you've made a difference for people struggling in Ottawa.
Read the Report
Financial Statements
We appreciate every dollar you give, and we want you to know exactly how you're making a difference in Ottawa. Read our audited financial statements to learn more.
Review Statements
Our Leadership
Senior Management
Board of Directors
Peter Tilley
Chief Executive Officer
Peter Tilley joined The Ottawa Mission in 2013. Working with The Mission's board of directors and senior management team, he has overseen the implementation of several ambitious strategic initiatives that have significantly impacted the range of services the shelter offers to the homeless. Prior to this, Peter was the Executive Director of the Ottawa Food Bank for 14 years, leading that organization to become one of Canada's most progressive and respected food banks.
A graduate in Business Administration at Algonquin College (1984), Peter has been recognized as one of its top 10 Alumnus. He was also a 2012 and 2017 Ontario Premier's Award nominee. He has taught at the College part-time. Currently, Peter volunteers on several community boards, such as Ottawa Public Health, Ottawa Inner City Health and Soldiers Helping Soldiers.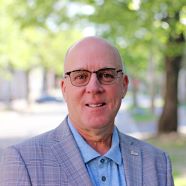 Brian Coburn
Chief Financial Officer, CPA (CMA)
Brian is a bilingual Chartered Professional Accountant CPA (CMA) and has served in executive and senior management roles in the not-for-profit charitable sector for over 30 years. His expertise includes financial management, corporate governance, human resources, information technology, asset management.
He is a graduate of Algonquin College with a diploma in Business Administration majoring in Accounting. Brian also has extensive volunteer experience with the Ottawa Catholic School Board as well as the boards of Ontario School Board Insurance Exchange, Catholic Child Care Corporation, Ottawa Student Transportation Authority, and the Youville Centre.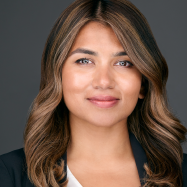 Namrata Goyes
Director of Development
Namrata Goyes immigrated to Canada in 2010, and has since worked in the not-for-profit sector. Her fundraising career spans over a decade of hands-on experience in Annual Giving and donor stewardship and she has been a part of The Mission's development team since 2017. Passionate about making a difference, Namrata also sits on the executive committee of the Interval House of Ottawa's board of Directors.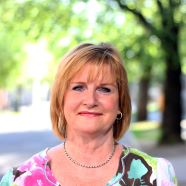 Lesley Horne
Director of Human Resources
Lesley joined The Ottawa Mission as Director of Human Resources in 2014. She began her career as a Human Resources Generalist over 20 years ago working as HR Manager for one of North America's largest retailers.
After 10 years, she was offered a position with a rapidly expanding family owned business where she was tasked with building the HR Function from the ground up. Lesley is a member in good standing of the Human Resources Professional Association.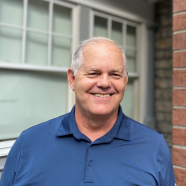 Dave Kornelsen
Senior Manager of Chaplaincy Services
Dave joined The Ottawa Mission in 2019 and since day one has showed commitment and passion towards helping members of the community. In addition to his work as the Mission's Chaplain offering daily services, he enjoys assisting communities engage head-on with the most vulnerable and their needs.
Some of Dave's most meaningful and rewarding times are spent alongside terminally ill individuals residing in the Diane Morrison Hospice. Over three decades' worth of religious/non-profit leadership has given him the understanding of the importance of having deep and meaningful conversations with clients, staff and volunteers. Providing emotional and spiritual support to the diverse community of people the Ottawa mission serve remains constant.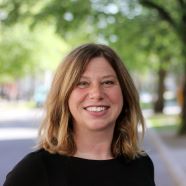 Lynn Landis
Director of Healthcare Services
Lynn is fluently bilingual and spent many years managing Mental Health treatment programs for high risk and vulnerable youth across Ottawa. She joined the Ottawa Mission team in 2014 as Manager of Client Services.
In 2017, Lynn stepped into the role of Director of Health Services and now oversees the shelter's health programs, including the Primary Care Clinic, the Diane Morrison Hospice, and the Dental Clinic, which are offered to shelter residents and vulnerable community members. Lynn works closely with the team at Ottawa Inner City Health. She is also responsible for Housekeeping and Maintenance services at The Mission.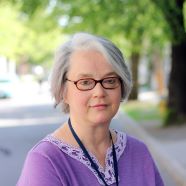 Aileen Leo
Director of Communications
Aileen has worked within the not-for-profit sector for over 25 years within the domains of advocacy, communications, public policy development and government relations, including almost 15 years in senior management positions.
Past positions have included the Director of Communications for the Canadian Healthcare Association and Executive Director of Government Relations and Public Policy for the Canadian Diabetes Association. Aileen also has a long history as an active volunteer with several local community organizations.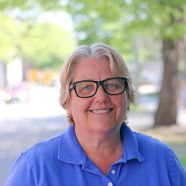 Jo McLean
Director of Programs
Jo has over 30 years' experience in the Social Services and Youth Justice sector working with high risk and vulnerable youth. She has held several positions over her career, the majority of them in management.
Jo made the leap to leave the youth sector in January 2011 and came to The Ottawa Mission as the Manager of Frontline Services. Two years later she was promoted to The Mission's Director of Programs and oversees Addiction Services, Front Line Services, Housing Services, Client Services, and Data Evaluation.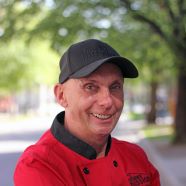 Ric Watson
Director of Food Services
Chef Ric Watson has worked at The Ottawa Mission since 2002. He holds a certificate in Hotel and Restaurant Management and Chef's Red Seal certification from Camosun College. Chef Ric oversees the shelter's meal program which serves over 2500 meals each day to shelter clients and community residents. He also developed and implemented The Mission's unique Food Services Training Program (FSTP), which helps vulnerable people gain the skills and confidence to work in a commercial kitchen.
Chef Ric is also responsible for the Mission's catering program, which helps support the FSTP, and its food truck program, which feeds thousands of hungry people across the community. He has received several awards recognizing his volunteer contributions across many organizations.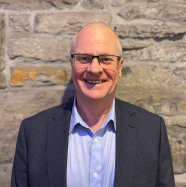 Shaun is an international Policy Advisor with the Natural Sciences and Engineering Research Council of Canada. He has been an active member of the Ottawa Mission Board of Directors since 2017, including his current roles of Vice-Chair of the Board of Directors and Chair of the Governance and HR Committee.
Before his work at The Mission, he served for over six years on the Board of Directors of Ottawa Community Housing. Shaun is a graduate of Queens University (BA Hons, MA).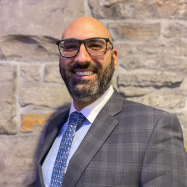 Elie is a bilingual Ottawa-based lawyer whose private practice covers the majority of Eastern and Southern Ontario. Focussing on the representation of law enforcement professionals and high-profile cases, his practice areas are centered on labour/employment law, human rights, regulatory matters and professional discipline in policing. 
Having previously worked for the Department of Justice, Ministry of the Attorney General, the Ontario Superior Court of Justice, and the Office of the Chief Justice of Ontario, Elie brings with him over a decade of experience in the field of law, executive organisational governance, policing, courts administration, and strategic business intelligence. Public safety is everyone's responsibility, starting with fostering strong community-police relationships, hence why Elie's leisure time is spent volunteering on numerous boards in the city.
Certified Third-Party Neutral, Elie holds a Bachelor of Social Sciences (Honours) degree in criminology (B.S.Sc.), Master of Arts in criminology (M.A.), Juris Doctor (common law – J.D.), Licentiate in Law (civil law – LL.L.), Master of Laws (LL.M.), and is currently completing his Doctorate of Laws (LL.D./Ph.D.). Elie is also a former recipient of the Lieutenant Governor's Community Service Award.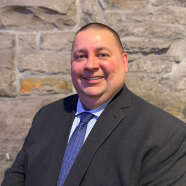 Adam E. Harvey, CPA, CA
Treasurer
Adam is an independent corporate director and advisor with over 25 years' experience advising stakeholder-driven organizations.
Adam serves as Treasurer and also is also a member on the Audit and Risk Management Committee of the Board of The Ottawa Mission. Adam is also a member of the Audit Committee of The Salvation Army in Canada and Bermuda.
Previously, Adam served as Vice-President, Finance, of the Ottawa Community Foundation following a 25-year career in public accounting.  As an audit partner and trusted business advisor with PricewaterhouseCoopers LLP (PwC), Adam led PwC's not-for-profit practice in the National Capital Region.
A graduate of the Institute of Corporate Directors' Directors Education Program, Adam is also a Chartered Professional Accountant, Chartered Accountant, and holds a Bachelor of Commerce (Honours) degree in Accounting and Finance from Carleton University.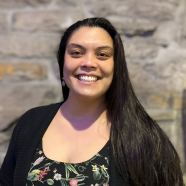 Dr. Cynthia Adéa
Board Member
Dr. Cynthia Adéa is a Family Medicine doctor and co-founder/owner of the Brightside Medical Clinic in Stittsville. She also has privileges at the Arnprior Hospital and the Queensway Carleton Hospital working in the Operating Room and the COVID/Immunization Centres at the front lines.
Originally trained in biomedical and electrical engineering, Dr. Adéa pursued her degree in Family Medicine while working as a programmer analyst and completing her Masters in Computer and Systems Engineering at Carleton University.
She is also an active volunteer in her community, including serving in the Ottawa Mission kitchen, and local organizations such as Big Brother Big Sister, Compassion Canada, Camp Iawah, and coaching local teams with Softball Canada.  She has done medical and church missions in the Philippines and continues to have contact with the local church founded by her grandfather.  In addition, she and her husband were part of the leadership team as deacons at Liberty Church for over 10 years and have recently stepped down from this position to take on new opportunities such as serving on The Ottawa Mission's Board.
Dr. Adéa was born and raised in Ottawa, where she lives with her husband and four children.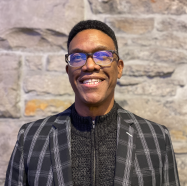 Rev. Dr. Anthony Bailey
Board Member
Anthony is the Lead Minister at Parkdale United Church, a position he has held since 1999. The congregation is known for its spiritual vitality and its community outreach, advocacy and justice work.
Originally from Barbados, Anthony has lived in various parts of Canada and the world. With a background in social work, international community development, ministry and teaching at a university level, Anthony brings experience and commitment to advocating for vulnerable people. He also serves on the Board of the Parkdale Food Centre, is the Spiritual Advisor for Urban Christian Outreach and works with schools, churches and agencies around the issues of racial reconciliation, diversity and intercultural competence.
Anthony is a husband and a father of four children. He loves supporting the work and ministry of the Mission and prays that God would inspire more people in Ottawa to support its work.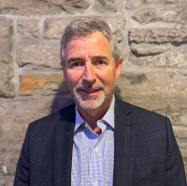 Anthony Bennett
Board Member
Tony is an Ottawa native and has spent the majority of his working career in the nation's capital.  Prior to retirement in January 2019, Tony was the President and CEO of BMO Private Investment Counsel Inc. in Toronto.
He is currently the President of the Board of the Ottawa Mission Foundation. In addition to volunteering with The Ottawa Mission, Tony has been a team leader for Habitat for Humanity's Global Village program for 14 years.  Tony is married to Carolyn and has 3 adult children and 3 grandchildren.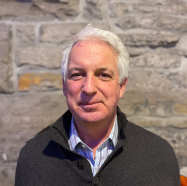 Scott Hannant
Board Member
Scott is the Communications Director at the Canadian Centre on Substance Use and Addiction, and a professor at Carleton University who teaches classes in television journalism. Scott first became involved with The Ottawa Mission when he worked as a CTV Ottawa News Director. 
Since he began volunteering at The Mission, Scott has also joined the boards of the Youth Services Bureau Foundation and Peace Camp Ottawa. He has previously served on the board of United Way Ottawa and is an honorary lifetime member of the Vanier Institute of the Family.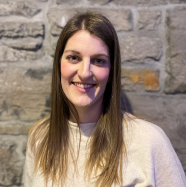 Kaite Burkholder Harris
Board Member
Kaite is the Executive Director for the Alliance to End Homelessness Ottawa. Previously she was a Policy Analyst with the Homelessness Policy Directorate for the Government of Canada. 
Prior to this she worked as a Community Systems Planner for the Canadian Observatory on Homelessness, an organization that supports communities with research in best practice and technical expertise to end homelessness, and the Alliance to End Homelessness as a Project Manager focusing on youth homelessness in Ottawa. Her years as a community mental health worker in combination with her Master's in Public Health provide a foundation to tackle the systemic barriers of homelessness, while also understanding how systems impact people experiencing homelessness in everyday life. She is passionate about finding ways for the broader community to join the movement of ending homelessness, both locally, and across the country.
Kaite joined the Mission board in 2018. She has an evangelical background and has worked in Ministry directly. Katie currently attends the Ottawa Mennonite Church.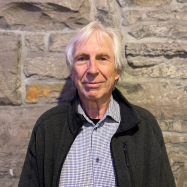 Gord Lorimer
Board Member
Since his graduation from Carleton University's School of Architecture in 1977, Gord has participated in a variety of residential, commercial and institutional projects with a number of architectural firms. He is currently a partner at Hobin Architecture Inc. and continues to be involved in mixed-use and residential projects. 
His achievements include the Bethany Hope Centre, Woodvale Pentecostal Church Addition, Beaver Barracks Redevelopment and The Glebe Community Centre Redevelopment.
Professionally, Gord is a Fellow with the Royal Architecture Institute of Canada, a Member of the Ontario Association of Architects and an Associate Member of the American Institute of Architects. Since 2002, he has been involved with the Habitat for Humanity National Capital Region, and joined The Ottawa Mission board of directors in 2015.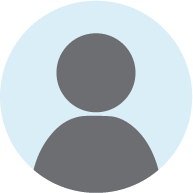 Kim MacDowall
Board Member
Kim is a Real Estate agent in Ottawa and enjoys exploring the many different neighbourhoods of this city. Prior to this Kim worked for Accenture – a global management and technology consulting company for 25 years working up to Senior Executive positions where she developed her skills in business acumen, large scale program management, client relationships and leadership, and earned way too many flying air miles.
Kim has held various volunteer leadership positions in the past, including leading Accenture's Canadian Corporate Citizenship program, and as a member and leader of the Missions Committee at her church.
Now that Kim is back in Ottawa on a more permanent basis, she is happy to get more involved in the community again, and being on The Ottawa Mission Board is an honour.
Kim has a Bachelors degree from Carleton University, and enjoys a lot of different sports, travel, and spending time with family and friends.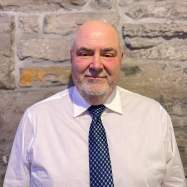 Alan McCafferty
Board Member
Alan is a successful Strategic Consultant with more than 20 years of experience working at senior levels in both start-ups and multinational organizations. Alan is the founder of The Strategic Consulting Group, a consultancy and advisory firm that develops strategic business solutions for their clients. A sought after strategic thinker, speaker and writer, he is a trusted advisor for The Bridge in Kanata Youth Centre, a Board Member of Saint Patrick's Home of Ottawa and other non-profit organizations. He joined The Ottawa Mission Board in 2018.
Educated in Canada, the USA and Europe, Alan's international business experience gives him a global perspective and understanding of how to execute high-performance strategic solutions that deliver sustainable returns for his clients. Since 2012 his focus has been to develop strategies for private and public healthcare clients in Canada and USA.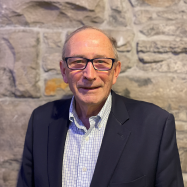 Since 2003, Jack has coordinated the National Parliamentary Prayer Breakfast, a non-partisan group of Members of Parliament, Senators, Ambassadors, business and community leaders. Jack serves on the Boards of The Ottawa Mission and previously served on the Board of its Foundation as well. He is past President of the Board of Directors of the Mission and has also served as its Executive Director and Chaplin.
Jack leads and teaches meditation and contemplation, leading groups at Saint Patrick's Basilica and the Mission. He is also National Coordinator for Christian Meditation in Canada. In 2016, he was appointed to the role of President of the Korean War Veterans of Canada Foundation.
Jack spent 18 years in Federal Politics, including 4 years in the cabinet of the Progressive Conservative government of Brian Mulroney. He and his wife Lyn have three grown children.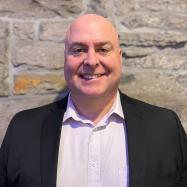 Peter Saunders
Board Member
Peter is the Associate Director of National Operations at Canadian Blood Services, where he is responsible for managing daily operations and key manufacturing agreements supplying fractionated blood products for all CBS sites and hospitals in Canada (excluding Quebec). 
Prior to this he held senior positions at General Dynamics and Nortel Networks. He has also worked with the federal and provincial governments in various capacities, as well as Indigenous populations.
Volunteer work has always been an important part of Peter's life, particularly his involvement with various Christian ministry groups such as church boards and committees. It is very rewarding for him to provide a smile or a ray of hope to a person who is at the darkest point in their lives by stepping into this gap and advocating.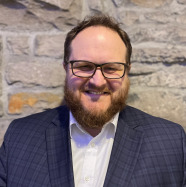 Matt Triemstra
Board Member
As an Associate Principal in Navigator's Ottawa office, Matt brings over 15 years of experience in government and public affairs consulting. He has a long track record of success navigating the federal government to help clients tell their stories and advance their interests. His commitment to his clients is renowned and steadfast; in 2014, Maclean's Magazine named Matt the most active Ottawa lobbyist, and in 2021 and 2022 he made the Hill Times Top 100 Lobbyist list.
Matt's extensive knowledge of government was honed while working on Parliament Hill for over five years. As Manager of Caucus Services and Operations with the Conservative Resource Group (CRG), Matt liaised with the Conservative caucus, helping to create professional communication products and acting as the primary point of contact for caucus feedback. He developed a comprehensive understanding of the legislative process and the vital role committees in both chambers play in advancing and influencing public policy dialogue. Matt has also worked directly for Members of Parliament, including Jason Kenney, Rob Moore and Colin Carrie, providing strategic advice, communications and policy support.
Born and raised in Ottawa, Matt and his wife Shayla have three children. Matt plays an active role in his community and has advocated for Ottawa's homeless by serving on the board of the Ottawa Mission and with the Barrhaven Food Cupboard. Matt graduated from Trinity Western University with a degree in Intercultural Religious Studies and Political Science.
The Mission helps people experiencing poverty, addiction and homelessness to change their lives. See how you can help.
Take Action
How You Can Make A Difference
Sign up for Ottawa Mission updates to help the people who need it most. We share inspiring stories of hope, healing and transformation so you can help change lives in Ottawa.