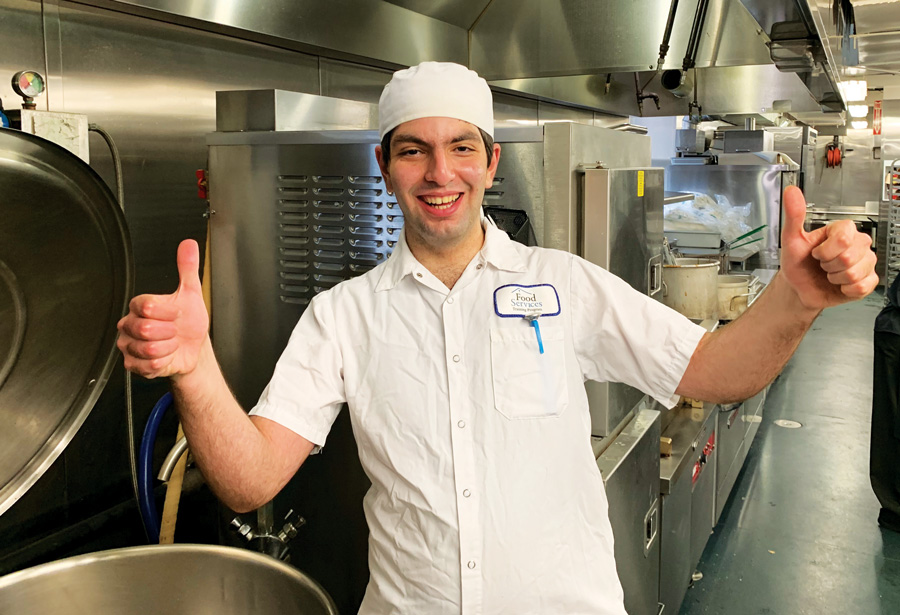 Amir is a bright, enthusiastic 17-year old who graduated from The Mission's Food Services Training program (FSTP) on November 12. He holds the record as the youngest student ever in the program.
Amir came to Canada from Iran three years ago with his parents and sister. He's a student at Glebe Collegiate where he is completing his high school education. ESL classes are helping him get good grades and he is looking forward to graduation.
You can hear the excitement in Amir's voice when he talks about what the FSTP means to him. "It is for me a great pleasure to work with the great Chef Ric," Amir says with a smile. He's a hard worker. Amir completed his high school requirements over the summer, and enrolled in a high school placement program as an FSTP student, which prepared him for work in a commercial kitchen. Since 2004, the FSTP, the program has maintained a 90% success rate for students finding jobs in the industry, even during the pandemic.
"When I came here, it was in COVID and I couldn't meet with my friends," Amir says, "but when I came I met so many amazing people. And I've learned a lot of skills."
Amir secured a part-time position at Skuish Cookies, which makes delicious treats. Covid19 resulted in him being laid off, however, when that is no longer a factor, he will happily go back.
Amir is very grateful for all the support he is receiving. "I'm not only working to learn, but I love to help people who come to The Mission for help."
Thanks to you, Amir has cooked up a new future with newfound confidence.