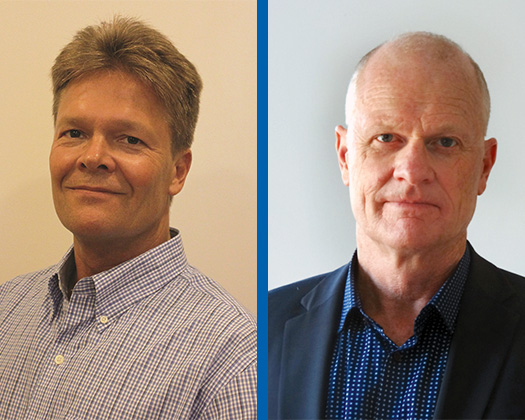 Our Annual Impact Report
Over this past year, COVID-19 has impacted our shelter like no other event in our history. We continued working with our partners, including Ottawa Public Health (OPH), Ottawa Inner City Health (OICH) and the City of Ottawa to minimize the risk of infection while delivering desperately needed services.
As one example, although a prosperous community, Ottawa has deep pockets of hunger made worse by COVID-19. Our meal service was modified to supply three takeout meals daily through our garage so community members continued to be fed without entering our shelter. We launched our Mobile Mission Meals program to feed those who couldn't reach our shelter due to disability, lack of money for transportation, or other reasons. As a result, our average daily meal count grew by an astounding 80% to 2,500 meals per day by August 2021.
In the spring, working with our partners, we offered vaccinations to those who are homeless and those who care for them. Other points of light in this past year have included the celebration of our Millionth Hour of existence since 1906, work to actualize Chef Ric's, our new social enterprise to help even more people find careers in the culinary field, and preparations leading up to the 20th anniversary of the founding of our Hospice, a shining star in offering palliative care for vulnerable people.
While this year has been daunting, it's shown us that Ottawa is a profoundly compassionate city. We're humbled by your support, which is essential to delivering the programs that are needed now more than ever before.
Thank you for your kindness.
Peter Tilley
CEO, The Ottawa Mission
Shaun Baron
Chair, Board of Directors, The Ottawa Mission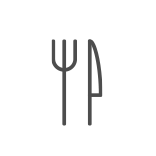 727,903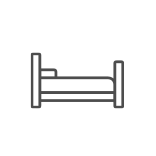 1,244
unique individuals sheltered annually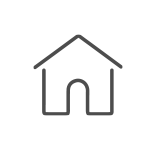 144
clients successfully housed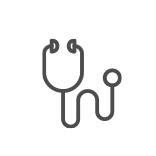 15,362
primary care patient consults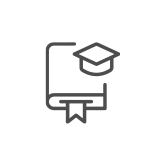 39
educational and job training graduates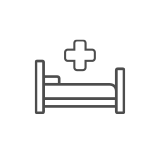 65
Stories of Hope
At The Ottawa Mission, we support clients to enhance the quality of their lives. We nourish the body, mind and spirit of those who seek our help, and enable people in crisis to heal and build hope for the future.
Here are just a few stories about our clients, staff and volunteers.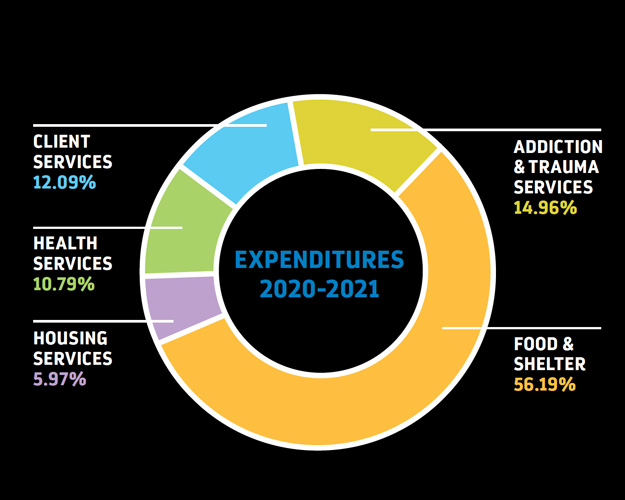 At The Ottawa Mission, direct costs are categorized based on program outputs and have been grouped into five main categories:
– Food & Shelter
– Housing Services
– Client Services
– Addiction & Trauma Services
– Health Services
The cost of delivering these programs includes the costs of volunteer services, community engagement and a full-time chaplaincy department. These costs are allocated to programs based on estimated time spent on each one.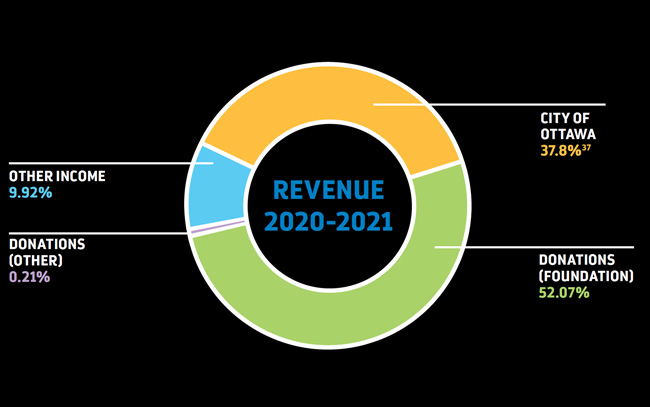 The Mission is funded through a combination of a per diem subsidy we receive from the City of Ottawa and donations from generous partners and members of the community.