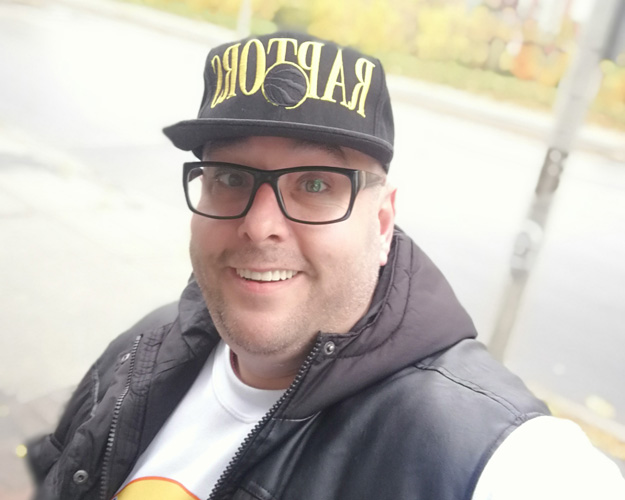 Shaun is a friendly 45-year-old man who lived in and out of shelters for many years. In 2020, he moved into our new building in Overbrook that combines market-rent apartments with rent-geared-to-income units for former Mission clients.
"My apartment is really nice. I'm really grateful to be here. The building is very clean and there's a good mix of people."
Shaun's addiction contributed to him being homeless, and he stayed with us several times. "I was always around The Mission and have great respect for the people there: Chaplain Timothy, Frontline staff, people with Housing and Client Services, Chef Ric and his team — everyone. All staff go above and beyond to help people like myself."
Shaun had previously been in and out of recovery but acknowledges that he "never really wanted to get clean." When he was ready, he was admitted to our Stabilization program, and later to our Second Stage Aftercare.
Shaun also returned to school. "I'm finishing up my grade 12 through the ACElinks program offered by the John Howard Society." The program prepares students to pursue postsecondary studies, apprenticeships or employment. There's noticeable excitement and pride in his voice when he talks about it.
Shaun notes how important The Mission's supportive housing program is for people who have faced challenges in their lives. "It's too bad that there's not more places like this. Programs like ODSP aren't enough for people to afford their own place. I feel very fortunate to be here."