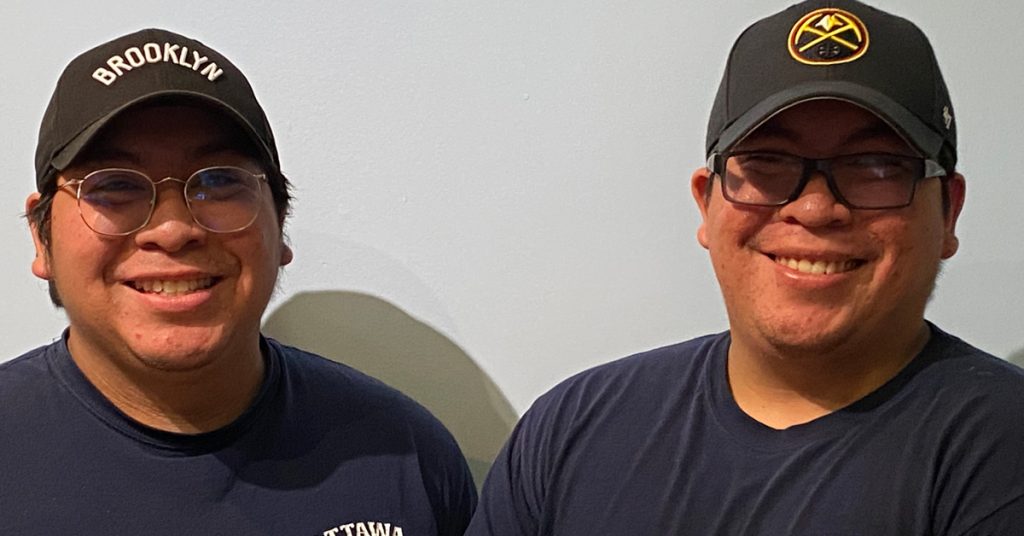 Andrew and Leandro are one of two sets of brothers who are a part of The Mission family. Leandro joined in the summer of 2019 out of a desire to help people. Before coming to The Mission from the military, he hadn't seen much homelessness, and was humbled by the overwhelming need for The Mission's services. "I remember an older couple who came for a community meal before the pandemic. The meal hour was almost over, and they hadn't yet finished. When I mentioned that the hour was almost over and they had to finish, they slid the remainder of their meals into a bag and left. That hit me hard."
While things have changed due to COVID-19, interactions with clients continue to make an impression on Leandro. "These changes are challenging, but we find ways to connect with clients. For example, we see them in the community meal line and catch up with them even though they can't enter the shelter. This maintains our rapport with them."
Andrew joined a bit later, after working in a group home. "I've learned a lot about homelessness since coming here, especially how debilitating mental illness can be. I've also learned about empathy, compassion, and discretion in terms of how to respond to clients to meet their needs. Each client is different, and each teaches me tolerance, acceptance and how to support each person. Ultimately all clients want to move on from the shelter, and we want them to do that. We help them along their way to independence, everything from helping them get their meds, to small thing such as handing out toiletries."
"I've seen increasing diversity among our clients, including students and refugees. Coming from an immigrant family, this breaks my heart. Homelessness is completely non-discriminatory, and anyone can become homeless. Clients appreciate the support they receive across programs, which is phenomenal. I'm happy to hear from former clients after they've left the shelter and are doing well." Leandro says.
Andrew notes the support he receives from his team. "I've learned a lot from staff here and am really thankful. The training we get here is fantastic. And the mentorship from supervisors and our manager Mikel is great. Our team members trust each other and look out for each other. We take care of each other." This extends to Leandro as well. "I'm reassured that Leandro's on my team and has my back."
"We wouldn't be here if The Mission didn't do good work," Leandro notes.