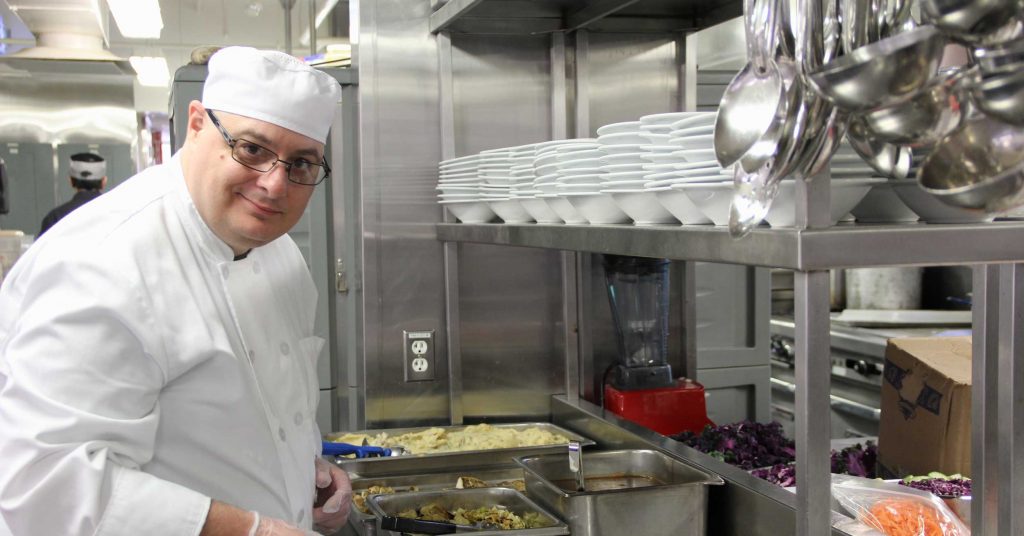 William is a gentle, articulate man who is also an artist – but was never able to translate his passion into a career – until he enrolled in the FSTP.
In 2017, William was unemployed and struggling with serious health issues. While having a meal at the Mission, he heard about the program, and talked to Chef Ric about enrolling. He was accepted and was making progress until another health crisis forced him to discontinue the training. When he recovered, he was accepted back without question, and graduated in June 2018 as class valedictorian. Afterward, he enrolled in and completed Algonquin College's Indigenous Cook program.
His FSTP experience had a profound effect on William. What struck him was the quality of the kitchen environment, and the equally high standards and work ethic of the staff and volunteers. What fed William's artistic spirit was the opportunity to create different types of food, and to participate in catering activities where his plating talents shone. His health improved, which he attributes to his success in the program and newfound passion for the art of cooking.
"Chef Ric and the FSP gave me the support, encouragement and tools to re-invent my life. I am so thankful."