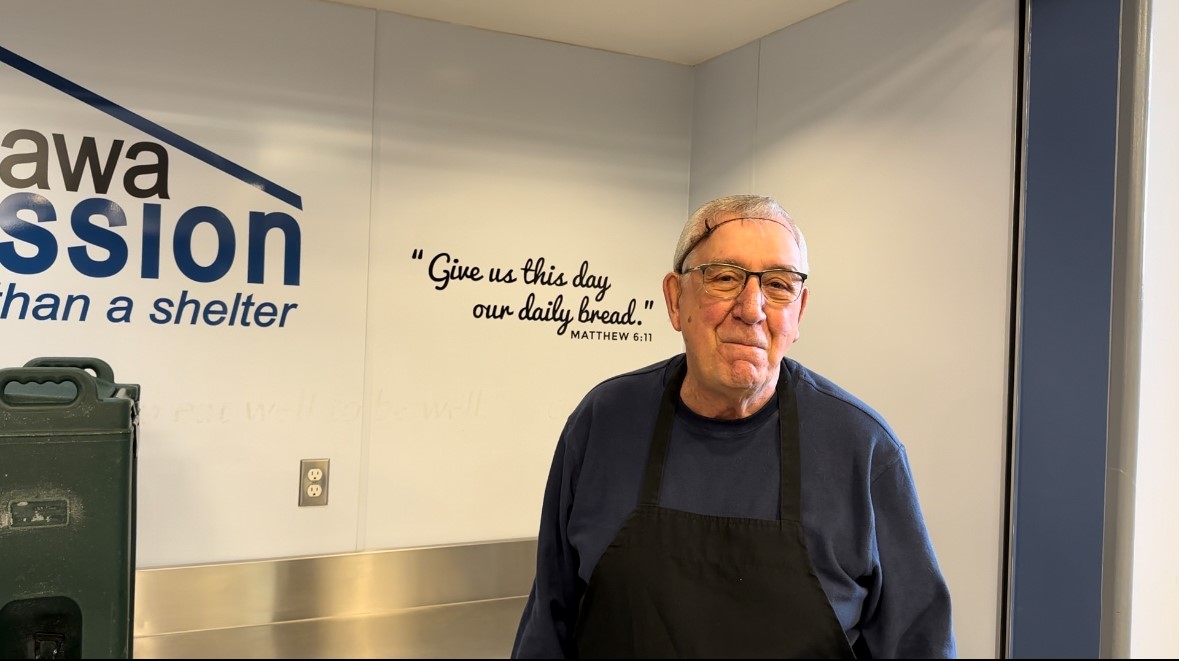 Normand started volunteering with The Mission over 6 years ago and has consistently and quite amazingly volunteered for 5 shifts a week since then. At 77, he earned his living as a bus driver, but found himself with too much free time once he retired.
"I took my pension, and the days were long at home; so I decided to volunteer" he says. After a brief pause to reflect, he states "This is my family now".
Normand's family is made up of our team of kitchen staff and fellow volunteers. Following him back into the kitchen, he lights up as he chats with his colleagues. They share jokes and laughs as they begin to prepare for dinner service. In an average shift, Normand will help with food preparation – today he is chopping up some vegetables. Then, right on schedule, he'll line up to help serve dinner.
Caring volunteers like Normand are vital in our ever-increasing need to feed our community. As grocery prices continue to rise, more and more people depend on The Ottawa Mission for meals. Normand knows just how important our meal service is to those who pay us a visit.
"When you give them a plate, there's a big smile on their face. It's what keeps me going".
We are so appreciative of our amazing volunteers like Normand!
Learn more about how to volunteer at The Ottawa Mission & watch our volunteer appreciation video below!