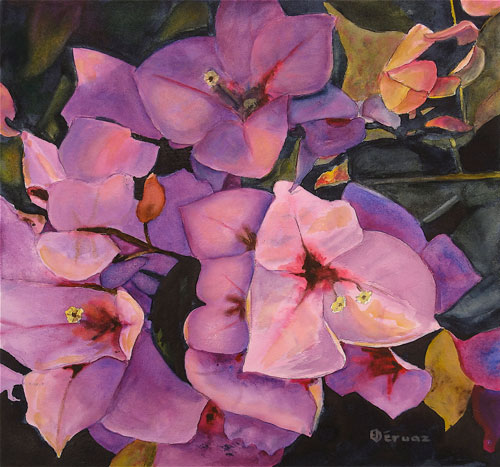 The Ottawa Mission is pleased to announce its new partnership with GiveShop, an exciting Ottawa-based start-up whose mission it is to make it easy for Canadians to give to their favourite charities. The GiveShop online marketplace is the place to go to buy and sell, and support the life-changing programs of The Mission. We're proud to announce our first vendor, Ottawa artist Erika Déruaz!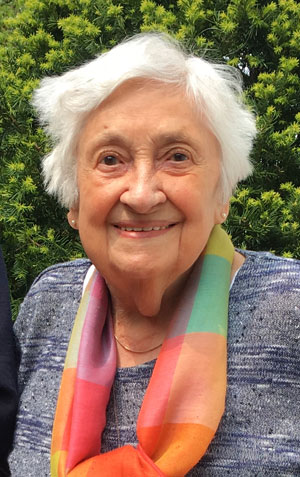 Erika was born and educated in Zurich. She moved to Ottawa in 1966 and became an important member of the Ottawa visual arts community. Now, just shy of her 90th birthday, Erika has put down her paintbrush and is having a final sale of her paintings. All proceeds will go to the Ottawa Mission.
Erika's art reflects her European and Canadian heritage. She has been a Fellow of the Ottawa Watercolour Society and a long-time member of Arteast Ottawa. Over the years, she has won many awards. Her works are included in a large number of private and corporate collections, including the City of Ottawa Art Collection.
Although most of her work consists of watercolours and acrylics, in later years Erika also experimented with mixed media and abstraction.  Works will be displayed on GiveShop 10 at a time, with new works to be added throughout the year. The paintings will include landscapes, still life, architectural and floral studies, and a variety of abstracts.
The Ottawa Mission is thrilled to welcome the kind support of Erika, and we look forward to sharing her beautiful creations with our generous donors.
To see Erika's work and learn more about GiveShop, please visit their website at: https://www.giveshop.ca