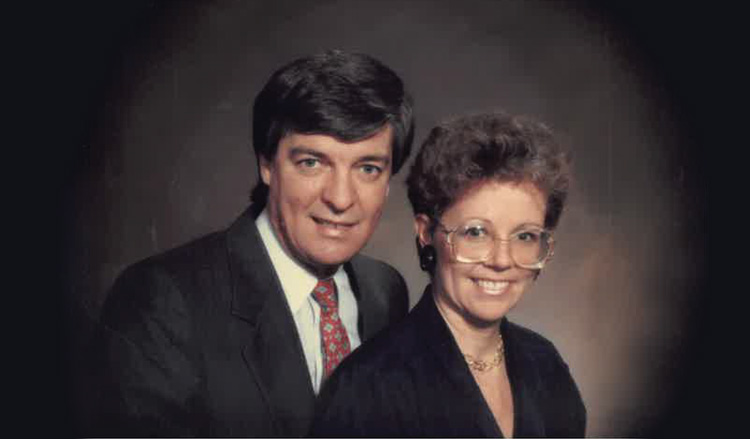 Gratitude.
It's been a watchword for Shirley Rochon all her life. It's a reason she supports the Ottawa Mission with annual gifts. It's also why she and her husband remembered the Ottawa Mission Foundation with gifts in their wills.
Shirley has had a good life, and she knows it. Born in Quebec City and raised near Montreal, she trained as a secretary after completing secondary school. When she met her husband Reg, her life took a different but very exciting turn.
Reg worked as an accountant in the international division of a major bank. His responsibilities took the Rochons to Beirut, Paris, and Amsterdam. Shirley loved it. "It still astonishes me," she says, "that such a shy little girl could have had all those wonderful experiences around the world." When they settled in Ottawa, Reg continued his work with the bank, and Shirley joined the civil service. It was a highly satisfying time for them both. It was also when they began their association with The Ottawa Mission.
The Rochons started to support The Mission with annual gifts in 1999. They also decided to help at The Mission's Christmas dinners. They didn't exchange gifts themselves so they chose to give to the Mission instead — an experience they enjoyed and found most gratifying. They volunteered for several years until Reg's health declined.
It was around this time that Shirley and Reg decided to remember The Ottawa Mission Foundation with a charitable gift in their estate plans. For them, it was simply the right thing to do. "We had no children, had been blessed with a good life, and both felt strongly that we wanted to give back." They left their future gifts undesignated for use where the need is greatest. As Shirley comments, "Who knows what the future will bring, and we both know the staff do simply outstanding work." Shirley also strongly encourages others to remember The Ottawa Mission Foundation with a legacy gift. "Just do it!" she says. "It's a way to help others who have been less fortunate than we have been. Besides, The Mission can't survive on a wing and a prayer!" How right she is.
For Shirley, life remains good. She exercises regularly, does aqua fit, and plays a mean game of darts. She fondly remembers her time with Reg— sadly, he died in September 2019 — and continues her association with The Ottawa Mission. And The Mission couldn't be more grateful.
Won't you join Shirley Rochon and remember The Ottawa Mission Foundation with a gift of any amount in your own estate plans? You may direct your gift to any area of the Mission's work that you wish or leave it undesignated. The choice is yours. If you have already remembered The Ottawa Mission Foundation with a legacy gift, would you let us know? We would like to offer you recognition—or not—as you wish and ensure we use your future gift precisely as you like.
And to the Rochons, thank you for your generous support of The Ottawa Mission Foundation — past, present and future!