Acrylic on canvas, 40x20in - 2021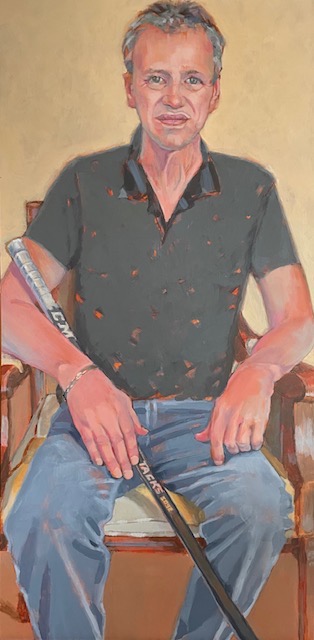 The Ottawa Mission's Diane Morrison Hospice is a special place where homeless men and women receive palliative care with compassion and dignity.
While many patients at the Hospice die within months, others do not. One of these is Luc, whose love for hockey took him to play for the Central Canada and Québec Major Junior Hockey Leagues in the 1980s. He provided for his family by playing professional hockey and also coaching the game he loves.
Tragically, after his son died, Luc spiraled into addiction and divorce. Sometimes he stayed in our shelter and visited Chaplain Timothy and our drop-in addictions program. After bypass surgery, he recovered at our Hospice. Staff also arranged for him to receive dialysis.
"I wasn't expecting to come, but I'm glad I did. I enjoy talking to Timothy. It helps me make sense of my life."
Luc now has his own apartment in supportive housing.