Acrylic on canvas, 40x40in - 2022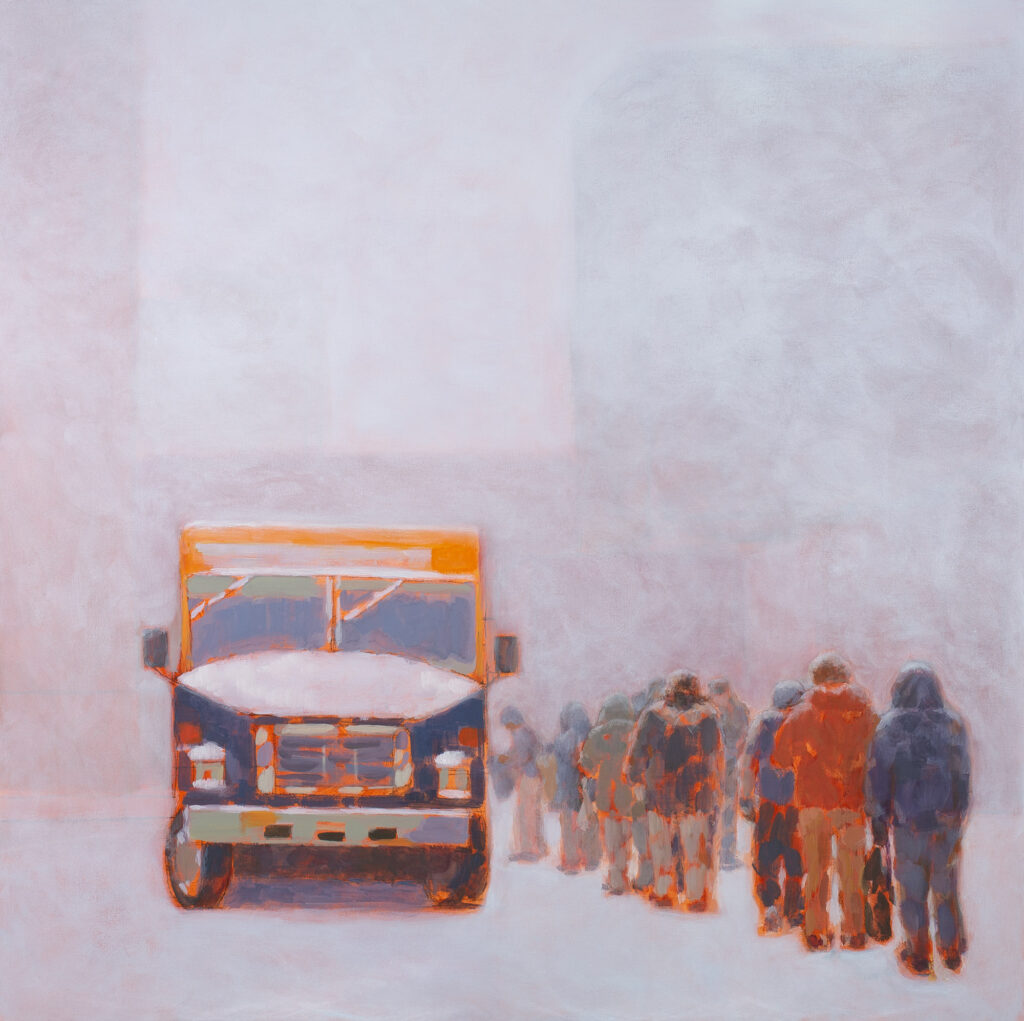 Although a prosperous city, Ottawa has deep pockets of hunger, something made much worse by the pandemic and inflation.
In September 2020, The Ottawa Mission started our food truck program. Beginning with one truck, five stops and 500 meals per week, it now has two trucks, 32 stops and 7,000 meals per week.
This is a poignant illustration of the need for food in Ottawa. In the words of one client, "I don't have to go hungry today." Food truck meals are prepared at Chef Ric's, The Mission's new social enterprise at the former Rideau Bakery.
Every day people line up to receive the meals they need. People who previously never worried about feeding themselves and their families now come to our trucks to survive.
Community support means the difference between being fed and going hungry for so many. On behalf of those who depend on us, thank you.