The Ottawa Mission works to meet the health care needs of vulnerable people living in the community or in our shelter who struggle to access quality care. We provide on-site primary health care, dental, and hospice care, as well as mental health care and addictions and trauma treatment. The Mission is able to deliver these services to everyone in need of care thanks to a number of local organizations who graciously partner with us.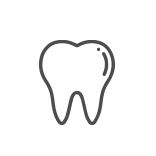 593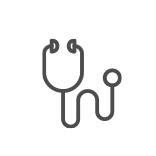 14,739
DYMON Health Clinic patient consults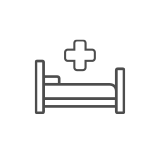 37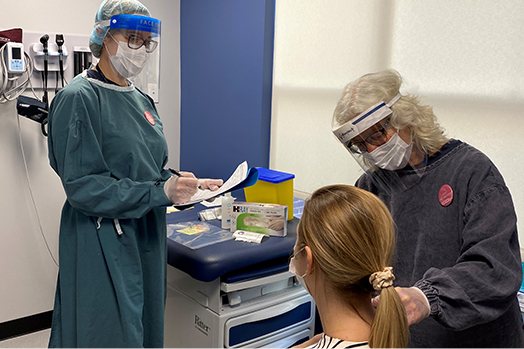 PRIMARY CARE PROGRAM
Providing Primary Care to People in Need
Many people who come to The Ottawa Mission do not have a family doctor, but are living with serious or life-threatening medical conditions that require treatment. People experiencing homelessness or those at risk of becoming homeless are more likely to suffer from serious health problems. That's why our clinic, operated in partnership with Ottawa Inner City Health, has nurse practitioners and two on-call physicians provide quick access to primary health care seven days a week. Our clinic also partners with Ottawa Inner City Health to connect those in need of further care to ongoing health care services.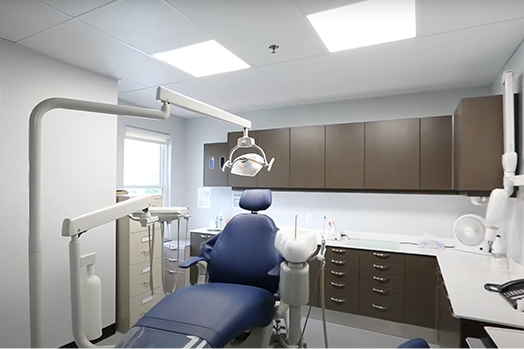 DENTAL PROGRAM
Bringing Quality Dental Care to Low-Income Individuals
Accessible dental care is not covered by publicly funded health care. That's why The Ottawa Mission offers emergency, preventative, and restorative dental care to people experiencing homelessness or barriers to care. Services include exams, cleanings, X-rays, fillings, extractions, partials and dentures. Over 100 dentists, hygienists, dental assistants and denturists volunteer these services to help patients feel confident and prepared as they work towards changing their lives.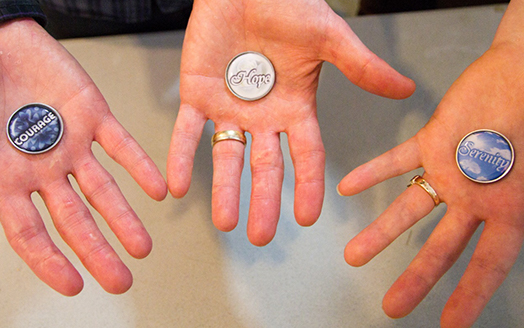 ADDICTION & TRAUMA SERVICES
Navigating the Road to Recovery Together
The Ottawa Mission provides addiction treatment and trauma services to men seeking recovery and independence. Our programs meet clients where they're at, helping them to stabilize their lives through residential treatment and ongoing support. We partner with Men in Healing and The Royal Psychiatric Outreach to offer each person the tools and coping mechanisms they need to maintain abstinence, reintegrate into society and build better lives.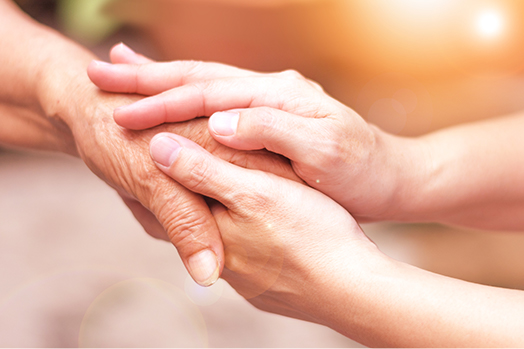 MENTAL HEALTH PROGRAM
Supporting People Living with Mental Illness
People experiencing homelessness often suffer from a spectrum of mental health issues such as depression and anxiety and can also have  more serious illnesses like schizophrenia. The Ottawa Mission helps shelter residents navigate these issues by providing the support and assistance they require to live healthier, more independent lives. We partner with the Canadian Mental Health Association as well as The Royal to offer mental health outreach, assessment, counselling and psychiatric support.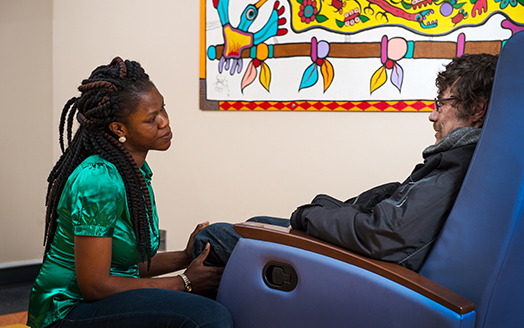 HOSPICE PROGRAM
Giving People Dignity, Comfort and Care in Their Final Days
The Mission offers compassion and dignity to men and women without homes through 24-hour end-of-life care. Each patient receives emotional and spiritual support as well as guidance for their family and friends. To honour those who pass on, our chaplain holds a special memorial for each person in our care. We partner with Ottawa Inner City Health, Carefor, and the Champlain Local Health Integration Network to meet the needs of our patients.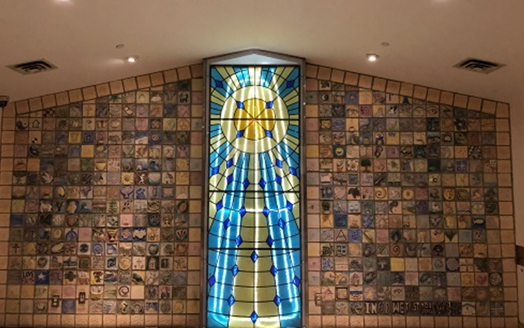 SPIRITUAL PROGRAM
Serving Those Seeking Spiritual Support
Our Chaplaincy Care Services extends mercy, dignity and compassion to anyone seeking solace and comfort. Reverend Dave, three part-time Assistant Chaplains and many volunteers provide an array of spiritual resources. These include daily chapel services, Bible studies, prayer and meditations, spiritual discussions for staff, and memorials for hospice patients. Our chaplains also support men working towards addiction recovery by building strong relationships through counselling and group meetings.