Men, women and children face poverty and hardship in our city each and every day. This means that our neighbours are struggling to access the most basic necessities of life. Essentials like a safe place to sleep, nutritious food to eat or even a clean change of clothes are out of reach for so many.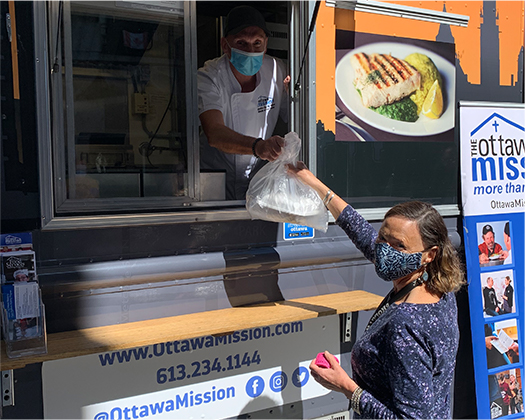 FOOD PROGRAM
Making Sure No One Goes Hungry in Ottawa
Our kitchen team of staff and volunteers prepare and serve delicious and healthy meals each day to people in our community facing food insecurity. Nutritious and affordable food may bring people to The Mission, but what begins as a simple meal can often transform a life.
Beyond meals: serving guests with kindness and respect
On the average day, we serve just under 2,000 meals. Every meal is served with compassion, kindness and respect because our team knows that something as small as a smile often makes the biggest difference for someone in need.
SHELTER PROGRAM
Emergency Shelter When It's Needed Most
The Ottawa Mission offers a clean, warm and safe place for individuals in need of emergency shelter. We're open 24 hours a day, 365 days a year to help people who have nowhere else to turn. Our team responds to the immediate needs of our clients and works hard to help our guests feel comfortable in their time of need.
Addressing immediate needs and long-term change
Our frontline staff are trained to ensure everyone at The Mission, both staff and guests, are safe and secure. As the first point of contact for vulnerable individuals, they connect people to programs and services to rebuild their lives. They also provide access to basic essentials, such as to-go food or toiletries.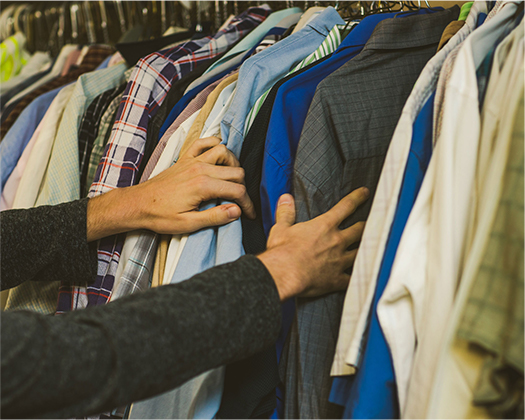 CLOTHING PROGRAM
Distributing Clean Clothing to People In Need
The Mission stocks new and gently-used items donated by caring individuals and local retailers, or collected through workplace clothing drives throughout the year. With the help of donors and our partners, guests and members of our community in need of seasonal clothing can access the appropriate attire for job interviews, family gatherings and other important functions.
Dressing for Today and Tomorrow
Volunteers help us organize and distribute hundreds of donated items in our Clothing Room each month. Our staff understands that clean, respectable clothing means so much to people who often have very little. A fresh outfit can restore dignity and provide someone with the confidence they need to start the hard work of rebuilding their life.
Items We Need