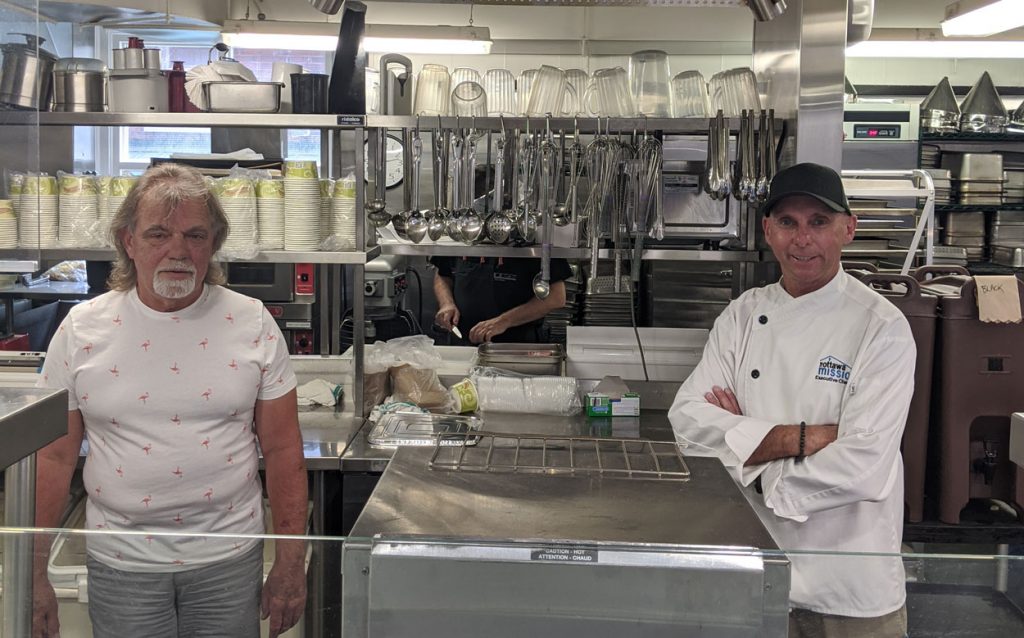 Volunteers keep The Ottawa Mission up and running. If there was a prize ribbon for volunteering, it would certainly be pinned on David Barker, who recently tallied up a streak of 72 days in a row.
When David is not training for volunteer marathons, he serves as a social worker for The John Howard Society. His position there brought him in touch with the staff at The Mission. "When I first started, I did everything from the laundry to the clothing room," David says, "but I got pulled into the kitchen one day when they needed help and it just felt like a fit." A natural fit indeed for a fellow who is familiar with large-scale food preparation, serving up, as he does each summer, burgers and fries for hundreds of volunteers at Bluesfest.
You may have met David at one of The Mission's many fundraising events, as his commitment extends beyond the walls on Waller Street. "I've helped out during occasions like the Blue Door Gala and Coldest Night of the Year," he says, "and when they used to have fundraisers at Chapters bookstores." David spent a few days volunteering at Inspiration Village in the Market during Canada 150 celebrations. A team of men residing at The Mission was hired to care for the site. "We helped raise awareness with visitors," David recalls, "helped them understand what The Mission does, and tried to dispel the myths they had acquired about homelessness."
All of this adds up to an admirable commitment of personal time and energy inspired by David's belief in what The Mission does every day. "The work is extraordinary," he states, "helping primarily homeless people who don't have anything else in their lives. Everybody does their share, and being client-focused is the number one priority. It's all about them, you can see the results, and that satisfies me the most. That's why I keep coming back." David is already aiming to break his own personal attendance record.
The Mission extends its gratitude to David and all of its wonderful volunteers and donors. You make such a difference in the lives of its guests who sincerely thank you.