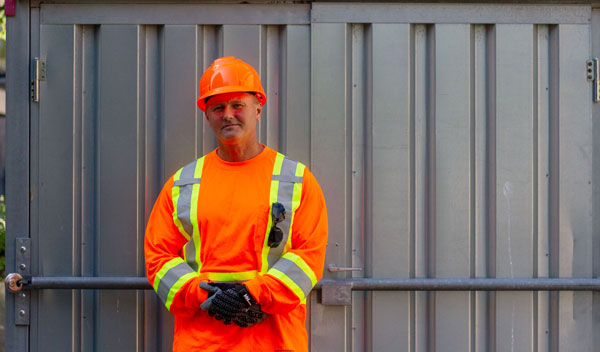 John spent most of his life working in the construction industry, until things unravelled for him under the burden of addiction. He first stayed at The Ottawa Mission more than 10 years ago, but it is his most recent time with us that has made all the difference.
Over the past couple of years John has worked hard on maintaining his sobriety. He faithfully attends our Day Program – a group session held every weekday in The Mission's chapel – and until he recently moved out of The Mission, he was staying in the Hope Program wing, an area of the shelter set aside for Day Program participants
The other big change John has made is to upgrade his "tickets" in a number of construction workplace safety areas including forklift operation, working at heights and in confined spaces, working with asbestos, and WHMIS. He accomplished all this by taking courses at Labor Tek which we were able to pay for thanks to you, and then he worked with our Education & Employment staff to update his resume. We also helped him access affordable furniture and appliances for his move into his apartment. John has even benefitted from our dental clinic where he was fitted with a partial plate. And the icing on the cake is that we were also able to outfit John with all the gear he needs to get back on the job – boots, gloves, safety goggles and vest – so he's set to go!
John has come to know a lot of the staff at The Mission during his time with us, and having stayed in a few other shelters, says The Mission is the best. Besides being clean and well-organized, he praises the people he has worked with for being professional and caring, and for always being thereto help him move forward to a better life. John is actively seeking employment and living in his own place – and he couldn't be happier, or more thankful!