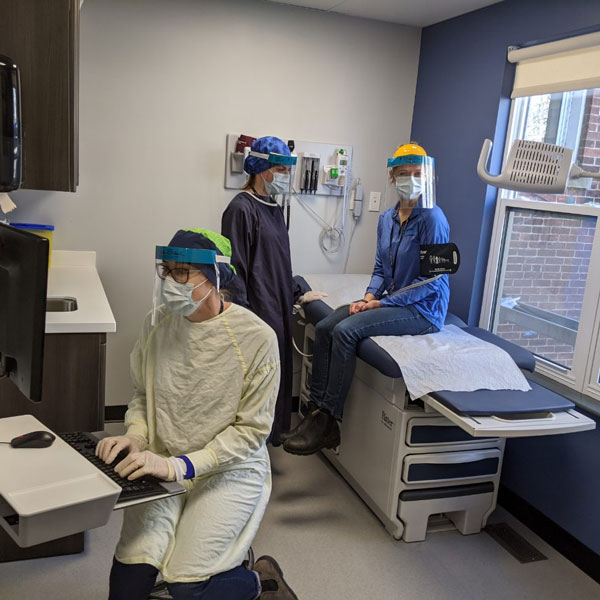 A charitable gift in your will is important. Each year, thousands of philanthropic Canadians leave a portion of their assets in their wills to support causes they care about. Such gifts help people fulfil their charitable dreams and wishes. They can also generate significant tax benefits for one's estate. For The Ottawa Mission Foundation, charitable gifts from generous donors like you ensure that those experiencing homelessness will continue to have a warm place to sleep, nutritious meals, housing support, medical, dental and addiction treatment programs, and so much more. That's why we are asking you to remember The Mission with your own legacy gift.
You may direct your future gift to any area of The Mission's work that you like, including our many supportive programs, our endowment funds or for our day-to-day operations. Alternatively, you may allow us to direct your gift to where the need and impact are greatest at the time. Whatever you choose, a planned gift can ensure a strong future for The Mission. Opportunities abound and there is one that is just right for you.
A charitable gift of any amount in your will could be a truly powerful gift that may not be financially possible during your lifetime. After providing for your loved ones, a gift in your will would make a tangible, meaningful difference to what we strive to do daily at The Mission.
If you are considering leaving a legacy for The Mission, speak with your professional advisors. Then, please contact Christina Hunter Cadieux, Planned Giving Officer, by email at chuntercadieux@ottawamission.com or calling her at 613.277.4902. If you have already remembered The Mission in your estate plans, please let us know. We can partner with you to establish or confirm how you would like your future gift to be used, thank you personally, and offer you recognition if you wish.
Please help us build a lasting future. Thank you for remembering The Mission with a legacy gift.