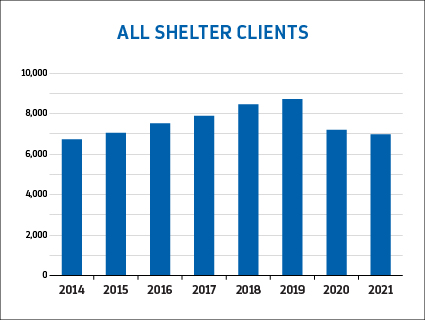 Homelessness Emergency
In 2020, Ottawa City Council declared a homelessness emergency in response to unprecedented homelessness in our community. Since then, emergency shelter use has declined, but remains higher than it was in 2014. Housing affordability has worsened, and the number of people sleeping outside has almost doubled.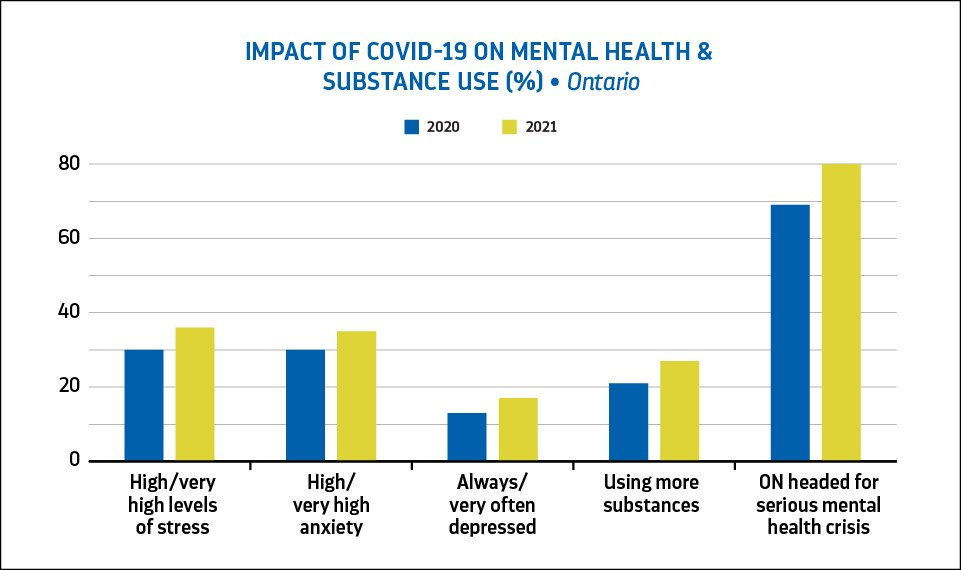 Mental Health & Substance Use
Our community has weathered the pandemic since March 2020. Continuing high homelessness numbers is not its only lasting effect. There have also been devastating increases in mental health concerns, substance use, and overdoses.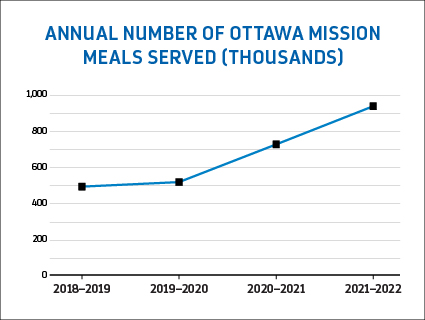 Hunger
There have also been shocking increases in hunger made much worse by historic increases in inflation. Prior to the pandemic, we served 495,360 meals annually. This past year, we served 938,218 meals. That means we served almost one meal for every person in Ottawa,
How The Ottawa Mission is Reducing Homelessness
A shelter is not a home. At The Ottawa Mission, we believe that housing is a human right. That's why our Case Workers work hard to help members of the community who are homeless or at risk of homelessness to secure safe, affordable and appropriate housing.
Hunger has reached epidemic levels in our community, with thousands of people at risk of going hungry. At The Ottawa Mission, we fight hunger by bringing much needed meals to people across our community every single day.
We invite you to join us — together we can accomplish more!
Join our Advocacy campaign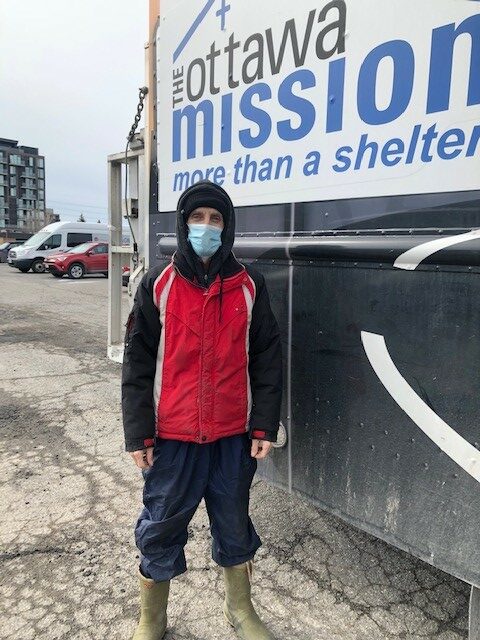 "I come to The Mission food truck for the meals and to meet different people. This is a good service and the meals are good too."
Explore All The Transformational Programs at The Ottawa Mission
Learn how our emergency services, health and wellbeing initiatives, and long-term support programs are changing lives.
Our Work
How You Can Make A Difference
Sign up to our newsletter so we can let you know how you can help the people who need it most. We share inspiring stories of hope, healing and transformation so you can help change lives in Ottawa.