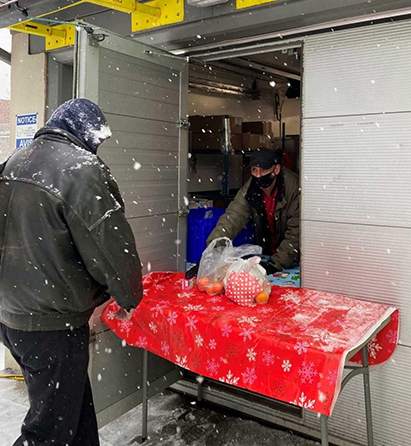 Homelessness has been growing rapidly in our city, despite the City of Ottawa adopting a 10-year housing and homelessness plan. In 2019 alone, over 8,000 people were in emergency shelters. Additionally, over 12,000 people are currently waitlisted for subsidized housing. And on any given night, nearly 100 people had no choice but to sleep outside.
Year-over-year our city has seen increases in the number of people experiencing homelessness. In response, Ottawa City Council unanimously declared homelessness an emergency in January of 2020.
From 2014 – 2019 homelessness grew dramatically.

In fact, there has been an over 25% increase in the number of people experiencing homelessness in Ottawa. This epidemic of homelessness concerns all of us.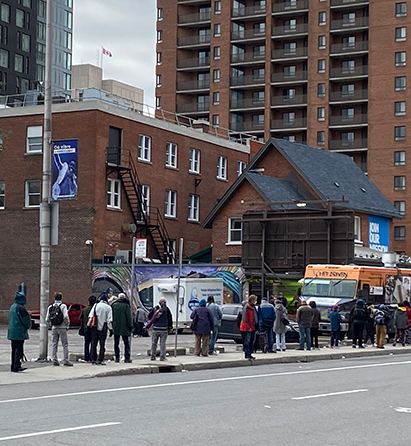 COVID-19 Has Intensified the Situation
Since January 2020, homelessness and hunger in Ottawa has only grown due to COVID-19. On any given night, 1,900 individuals — including children — have nowhere to sleep but in a shelter bed in our city. There simply isn't enough affordable housing to meet the growing need, and this combined with people losing employment and income is one reason why the number of people having to sleep outside has doubled since the start of the pandemic.
How The Ottawa Mission is Reducing Homelessness
A shelter is not a home. That's why The Mission makes finding housing a supportive and compassionate process — every step of the way. Our Case Workers help members of the community who are homeless or at risk of homelessness create a personalized, housing-focused plan. From the day they arrive at our shelter, we support people with whatever they need to secure affordable and appropriate housing.
We invite you to join us — together we can accomplish more!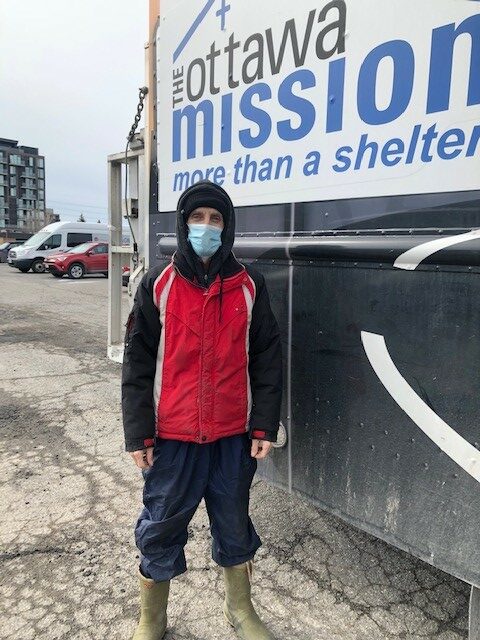 "I come to The Mission food truck for the meals and to meet different people. This is a good service and the meals are good too."
How You Can Make a Difference!
Your support makes everything we do possible. Donating is one of the best ways you can make a difference. By giving to The Ottawa Mission, you're directly helping people experiencing homelessness to access affordable housing and other programs to rebuild their lives.
Donate Now
Explore All The Transformational Programs at The Ottawa Mission
Learn how our emergency services, health and wellbeing initiatives, and long-term support programs are changing lives.
Our Work
How You Can Make A Difference
Sign up to our newsletter so we can let you know how you can help the people who need it most. We share inspiring stories of hope, healing and transformation so you can help change lives in Ottawa.