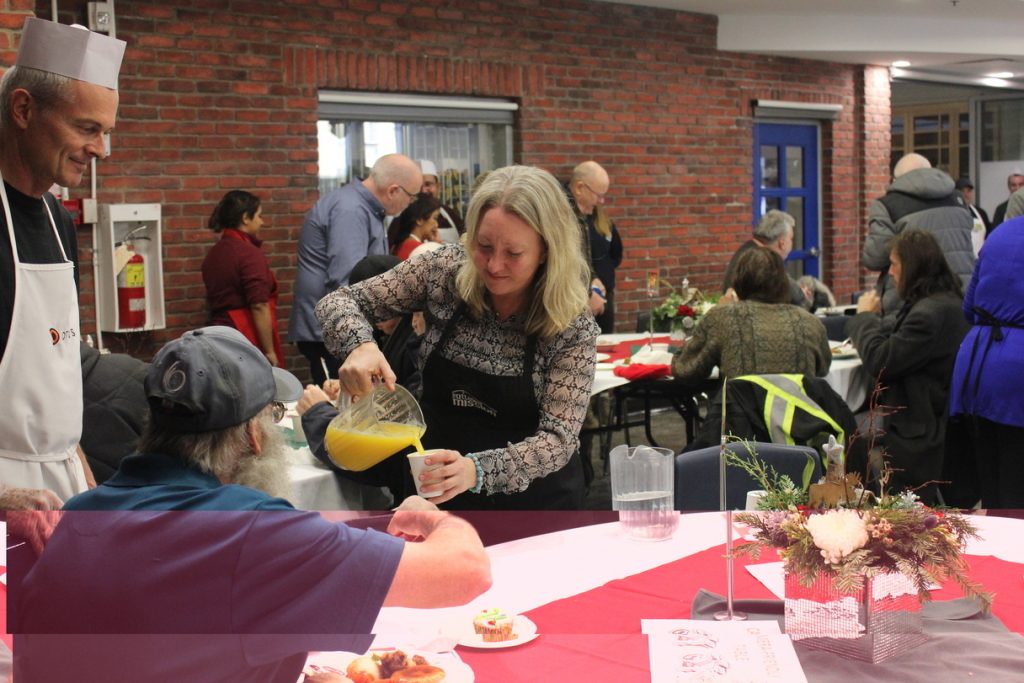 Helping Those in Need this Christmas: The Ottawa Mission Serves Thousands in our Community
During the Ottawa Mission's annual Christmas dinner, which was held on December 22, the shelter served thousands of meals to those in need in our community. In 2018 – 2019, The Mission served over 495,000 meals to shelter residents and members of the community at large. 
In addition to warm and nutritious food, the Christmas dinner provides a sense of shared community to those who may otherwise not only go hungry, but also find themselves alone. On the menu this Christmas was: 2500 lbs of oven roasted turkey; 30 pans of savory stuffing; 450 tourtiere pies; 750 lbs of mashed potatoes; 250 lbs of glazed baby carrots; 250 lbs of green beans almandine; 3000 cupcakes; 230 dozen rolls; 50 gallons of giblet gravy; and 100 vegetarian stuffed peppers.
According to Ottawa Public Health, one in 15 households in Ottawa is food insecure. Food insecurity contributes to poor mental health, and also serious chronic diseases such as diabetes and heart disease. Research also suggests that two-thirds or more of people who are homeless are food insecure. Ottawa has some of the highest rates of food bank use in our province. In fact, the home riding of the Mission, Ottawa-Vanier, has the highest food bank use in Ontario. 
"Hunger, as well as poverty and homelessness, are serious public health issues. We at the Ottawa Mission are doing our part to support the most vulnerable in our community by addressing food insecurity through our meal program. This year, we will serve well over half a million meals," said Ottawa Mission Chief Executive Officer Peter Tilley.
"Our fabulous volunteers and also our exceptional kitchen staff worked very hard to ensure that everyone had a delicious turkey dinner. Our great frontline staff went the extra mile to ensure that all who entered our Mission could be accommodated. And our donors and supporters have been profoundly generous in their continuing support to the Mission. A huge thank you to all," Tilley concluded.