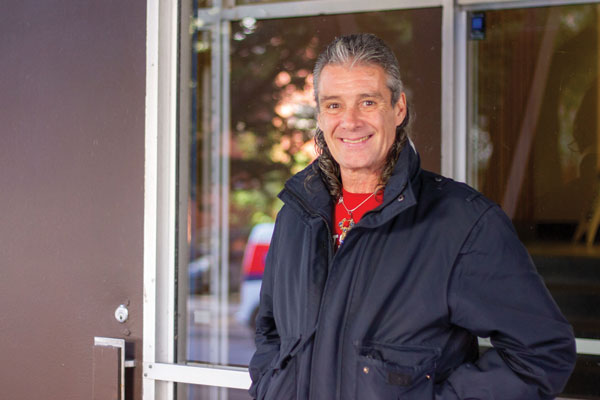 Greggory stayed with us at The Ottawa Mission over last Christmas, and although no-one wants to spend the holiday season in a shelter, he was very grateful for all that was done by staff and volunteers to make things as special as possible for those who had nowhere else to go. He talks about the backpacks filled with donated items like socks and treats and Tim's cards that were placed by each bed on Christmas morning, the church group that came in to sing carols in the Chapel, and of course, the fabulous turkey dinner with all the trimmings. He says it was a very peaceful time.
Beyond this, Greggory is also grateful for the unqualified support he has received at The Mission this past year that is allowing him to move on to a better life. He has become a devoted attendee of our Day Program, where group sessions and personal counselling are available, and credits the positive reinforcement he has received all along the way with helping him maintain his sobriety for close to a year now!
Today, not only is Greggory working part-time, but, with the help of our housing support team, he has found a safe and affordable place to call home in time for Christmas.
Greggory still intends to continue to visit The Mission regularly to attend Day Program, and says he wouldn't miss the Christmas dinner! He knows that he owes so much of what he has accomplished to people like you who support the work of The Mission, and to you he would like to say, "Thank you so much for helping me change my life – God bless you!"