Date: Saturday, November 7th
Blue Door at your Door presented by Caivan Communities is a fundraising music event in support of The Ottawa Mission, featuring Downchild Blues Band (with special guests Dan Aykroyd, Paul Shaffer, David Wilcox, Kenny Neal, Gene Taylor and Erja Lyytinen), Colin James, Big Sugar, Sass Jordan, Matt Andersen,  MonkeyJunk, Dawn Tyler Watson plus more.
On Saturday, November 7th at 8:00 p.m. on CTV Ottawa, watch and listen to world-class music and extraordinary stories about individuals whose lives have been given hope by the life-changing programs at The Mission.
Visit Blue Door at your Door to find out more about this exciting fundraising music event.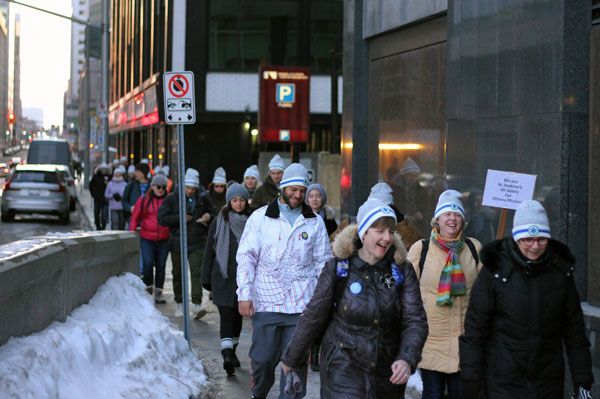 Coldest Night of the Year
Date: Saturday, Feb. 20, 2021
Every year, The Ottawa Mission participates in Coldest Night of the Year, a nation-wide walk in support of people experiencing homelessness in Canada.
Last year, our walk included over 300 participants and raised $108,498 to support The Mission in its efforts to bring people in off the streets and guide them to better lives.
Due to COVID-19, we're currently working with CNOY's national organizers on planning for the event this winter so that walkers and volunteers can safe. Stay tuned later this fall for updates!