Are you interested in holding an event for The Ottawa Mission?
A personal fundraising page is a great way of connecting with friends and family online to encourage them to donate to The Ottawa Mission. You can create a personal fundraising page for any occasion! With the help of our fundraising tool you can easily keep track and send e-mail to friends and family, upload photos, send reminders and so much more!
Upcoming Events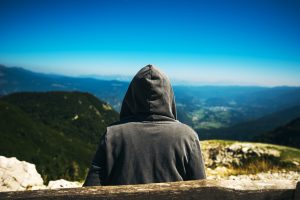 #MISSIONPOSSIBLE
October 10th – November 10th
In honor of Wold Homeless Day on October 10th we invite you to join our Campaign!
Volunteer Orientation
The next information sessions for people considering becoming volunteers at The Ottawa Mission are taking place at 7 p.m. in the shelter dining room on the following dates:
September 17th at 7-8 pm
October 17th at 7-8 pm
November 19th at 7-8 pm
December 10th at 7-8 pm
Fall Speaker Series
Monday, September 24, 2018 @ 7pm
Andrew Wright presenting on the Mission our past and how far we've come
Monday, October 22, 2018 @ 7pm
Tim Meisenheimer presenting on Chaplaincy services and spiritual guidance
Monday, November 26, 2018 @ 7pm
Aileen Leo to discuss the impact report
6:30-7pm – Pizza and treats will be served
7-8pm-Speaker topic and questions/discussion
Please register with Aneesha Sidhu at asidhu@ottawamission.com
Or call at (613) 234-1144 ext. 297
Lawyers "Feed the Hungry" Monthly Dinner

3rd Thursday of every month

Members of Ottawa's Legal community come together every month to volunteer their time and money for the "Ottawa Feed the Hungry Program".