Are you interested in holding an event for The Ottawa Mission?
A personal fundraising page is a great way of connecting with friends and family online to encourage them to donate to The Ottawa Mission. You can create a personal fundraising page for any occasion! With the help of our fundraising tool you can easily keep track and send e-mail to friends and family, upload photos, send reminders and so much more!
Upcoming Events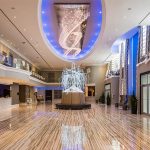 The Loaves and Fishes Fund of Ottawa-Carleton Annual Gala
The Loaves and Fishes Fund of Ottawa-Carleton is hosting their 19th Annual Gala to raise funds to assist our disadvantaged, underprivileged and homeless neighbours living within our community. Learn more.
Saturday, April 13 2019, 6:00 p.m.
Infinity Convention Centre
Easter Dinner at The Ottawa Mission 
Our annual Easter Holiday Dinner will be held Monday, April 22nd in The Mission's dining room at 35 Waller Street.
Anyone in need or alone for the holidays is welcome to come in for a delicious roast beef dinner and companionship between 11:30 a.m. and 5:00 p.m
Monday, April 22nd, 11:30 a.m. – 5:00 p.m.
The Ottawa Mission dining room, 35 Waller St.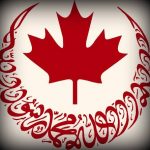 18th Annual Festival of Friendship Annual Dinner 
The Ottawa Muslim Women's Organization cordially invites you and friends to the 18th Festival of Friendship Annual Dinner in support of The Ottawa Mission and Cornerstone Housing for Women. Learn more.
Sunday, April 28, 2019, 5:30 p.m.
St. Elias Centre
Lawyers "Feed the Hungry" Monthly Dinner

3rd Thursday of every month

Members of Ottawa's Legal community come together every month to volunteer their time and money for the "Ottawa Feed the Hungry Program".