At The Ottawa Mission, we host a variety of events throughout the year aim to bring people together to learn more about homelessness and help raise funds to support life-changing work.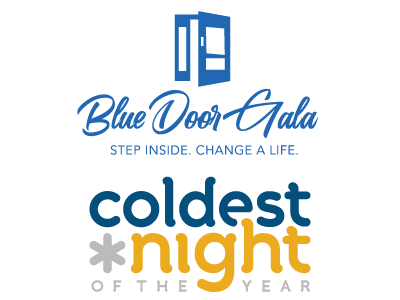 Signature Events
Several times a year, The Ottawa Mission hosts large-scale events that bring together community members, local businesses, and partner organizations to raise funds to support homeless people in Ottawa. Learn more about The Blue Door Gala and The Coldest Night of the Year.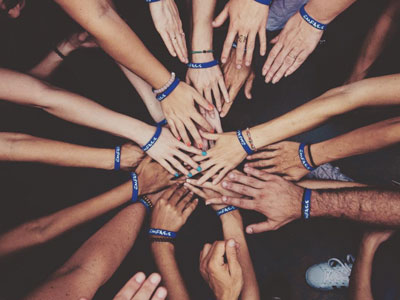 Host An Event
Join our Mission Possible! Individuals, families, community organizations or associations, companies, schools – really anyone can hold an event, big or small! We appreciate your efforts and are here to help you host a successful fundraising event.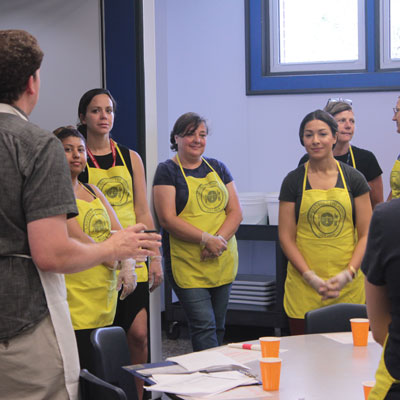 Volunteer Orientation Sessions
January 13th | 6 p.m.
February 10th | 6 p.m.
March 9th | 6 p.m.
April 6th | 6 p.m.
Interested in volunteering at the Ottawa Mission? Come join us at one of our volunteer orientation sessions to get started. Learn more about volunteering. 
February Frost by Giving Gertie
Giving Gertie is a local not-for-profit that sells small loot bags for people in need with funds going to support local charities. Learn more
Sigma Chi Homeless For the Homeless
Monday, Feb. 10 – Wednesday Feb. 12
Morisset Park – University of Ottawa
Students from the University of Ottawa's Sigma Chi Fraternity will be sleeping outside on campus to help raise awareness for people experiencing homelessness and raise funds for The Ottawa Mission. Learn more 
Coldest Night of the Year
Saturday, February 22nd, 2020
4:00 p.m.
Shaw Centre
The Coldest Night of the Year is a family-friendly walk that raises money for charities serving hungry, homeless, and hurting people in our community. Learn more