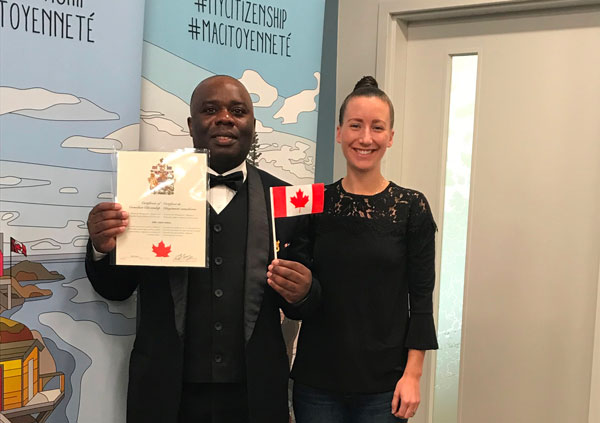 Eric is a well-educated man, an entrepreneur, and a former professional soccer player who moved to Canada from Cameroon over a decade ago. He wanted to make a new life for himself free from political oppression, and for a while things were going very well. Eric had worked hard, and his business was growing. Then he suffered a serious financial downturn that he felt was out of his control, and found himself without a home and with nowhere to turn.
Eric was in crisis and suffering from depression when he came to The Ottawa Mission. He was isolated and felt he could no longer trust anyone, but he had a warm bed, healthy food, and he knew that help was available if he chose to take advantage of it. Eventually, as he slowly began trusting and accepting support from mental health outreach worker Robyn (via The Mission's partnership with the Canadian Mental Health Association), Eric decided to enter a local hospital where he received the care and treatment that he needed to get back on track.
Eric continued to receive intensive case management services from Robyn and additional support at The Mission – from finding safe and affordable housing, to reconnecting to family, to navigating through immigration and identification issues – and he is now living in his own place and rebuilding his life and his business, one step at a time.
This year, Eric stood tall at a special ceremony in Ottawa, with Robyn at his side (see photo), and became a proud and hopeful Canadian citizen. And, as Eric says, "I am now once again pursuing my dream. I am so thankful."