CORPORATE GIVING IS A FUNDAMENTAL PART OF DOING BUSINESS IN OTTAWA.
But it is more than a way to show appreciation for the communities in which we work. In a time when many firms are facing a talent shortage, it has also become an important way to recruit and retain top staff.
Many professionals now consider a social conscience a must for employers.  After all, we spend the majority of our waking hours at work.  Why shouldn't the organizations we work for give back to the communities that enable them to prosper?
Read our Corporate Engagement Guide (PDF)
Looking for ways we can partner? Below are our corporate partnership opportunities: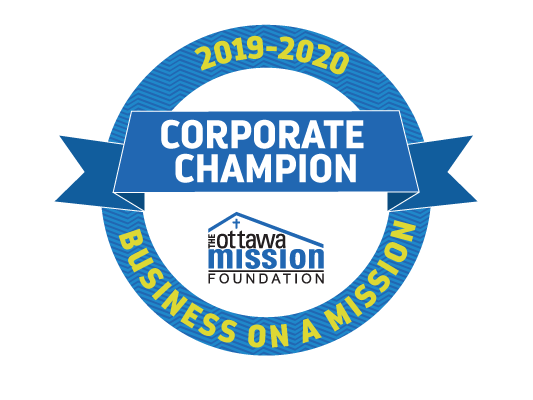 Become A Business On A Mission
Our Business on a Mission campaign offers your company the opportunity to make change happen directly in your community.
By making a symbolic gift of shelter – from $1000 for a single bed up to $15,000 for an entire shelter floor – you are not only providing the immediate help that so many need, but you are supporting all of the core programs at The Mission that allow people to move on to meaningful and productive lives.
Sponsor An Event
The Ottawa Mission has many signature events throughout the year with high level exposure, robust media coverage and excellent attendance.
There are many benefits to becoming a corporate sponsor. It is an effective way for your business to gain media exposure, inspire employees, and distinguish your brand from others – all while giving back to the community.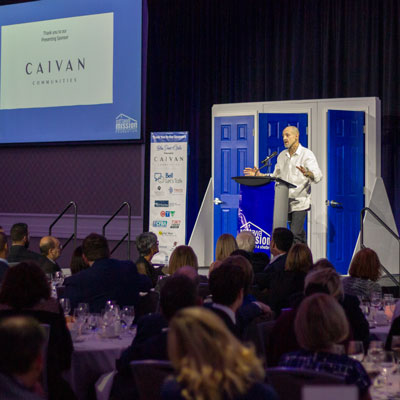 Corporate Team Volunteering
Team building can be life changing. 
You can experience a life-changing day of team volunteering at The Ottawa Mission.
Experiences include working in our kitchen, serving meals, sorting donations, hosting a special activity for our clients or assembling sandwiches or Hope Packages for clients.
The Mission's staff will work with you to develop an activity that your employees won't soon forget.
Contact us and we will help you plan an amazing and impactful experience.
Contact us
Use the form below to contact our Erin Helmer, Development Officer, Strategic Partnerships, to learn more about about corporate partnership programs