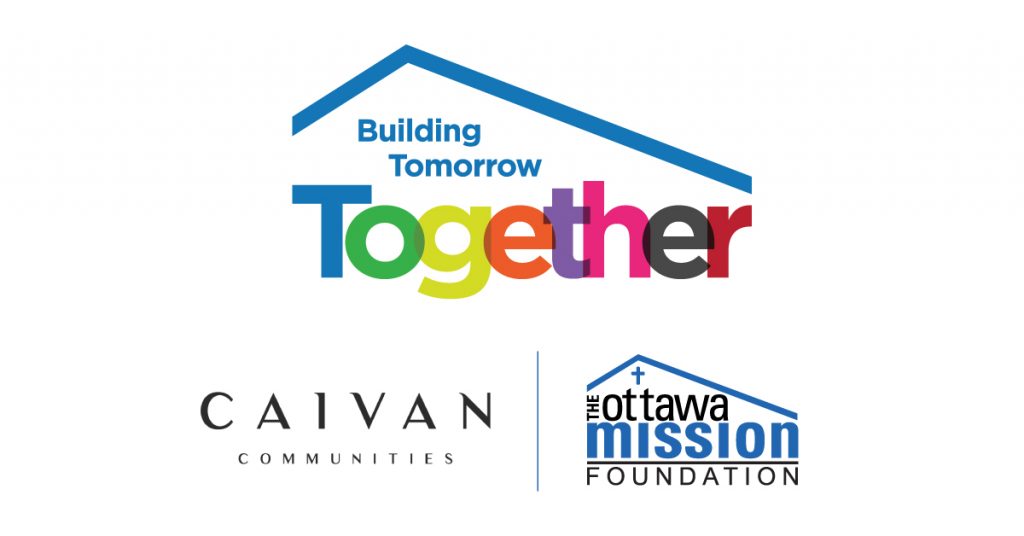 Now more than ever, it is important to reflect, to be thankful, and to work collectively for a better tomorrow. Our homes and neighbourhoods form part of a broader community and help shape the City we love. To address those of us that are less fortunate and share the same dream of a warm and safe place to shelter, Caivan and The Ottawa Mission are pleased to announce the establishment of the Building Tomorrow Together initiative.
For every new home sold, Caivan Communities will contribute a donation to The Mission to support its life-changing services. Caivan has set a donation target of $150,000 by the end of 2020. The Building Tomorrow Together initiative creates a way of including everyone in the pursuit of a warm and safe place to call home.
"We are honoured to continue supporting the amazing programs and services that the Ottawa Mission provides to those in need. The Ottawa Mission is truly a world class organization making a difference here in Ottawa" Susan Murphy, Homebuilding Ottawa President.
The Ottawa Mission is the city's oldest and largest emergency shelter and has been at the forefront of caring for the homeless and those in need since 1906. The Mission provides the basic necessities of life, including food, shelter and clothing as well as programs and services to help vulnerable community members rebuild their lives. Last year, The Mission served 495,360 meals and provided safe shelter to 2,121 people. Its programs include addiction and trauma treatment, mental health services, medical and dental care, education and job training, housing support, and care for terminally ill patients in its hospice.
"This generous partnership with Caivan Communities will truly make a positive difference in the lives of those in our city who really need a helping hand," says Sean Wong, Executive Director of The Ottawa Mission Foundation. "A big, sincere thank you on behalf of The Mission community and its guests."