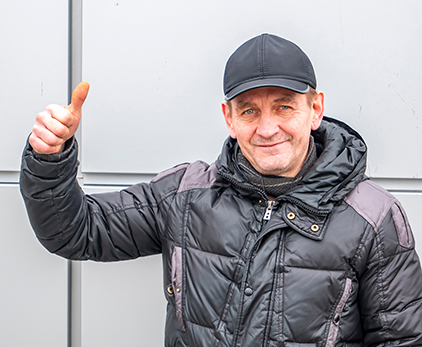 Become an Advocate
We believe everyone deserves a home to support wellness, dignity and the ability to live a fulfilling life. But we need your help to make that wish a reality. By partnering together, we have the power to challenge systemic problems underlying homelessness and poverty and create real solutions in Ottawa. Find out how you can help by becoming an advocate today.
Your Advocacy Tool Kit

We know that people in Ottawa care about those who are homeless, but can sometimes feel powerless to change it. Our toolkit can help you understand the legislative process that affects homelessness and voice your concerns to policy and decision-makers.  Download our kit to see how you can create change in Ottawa.

Coming Soon!
Contact Us
If you'd like to talk to us about becoming an advocate for change in Ottawa, feel free to reach out! We'd love to hear your thoughts and address any questions or concerns. Aileen Leo, Director of Communications Phone: 613-234-1144 ext 305 Email: aleo@ottawamission.com