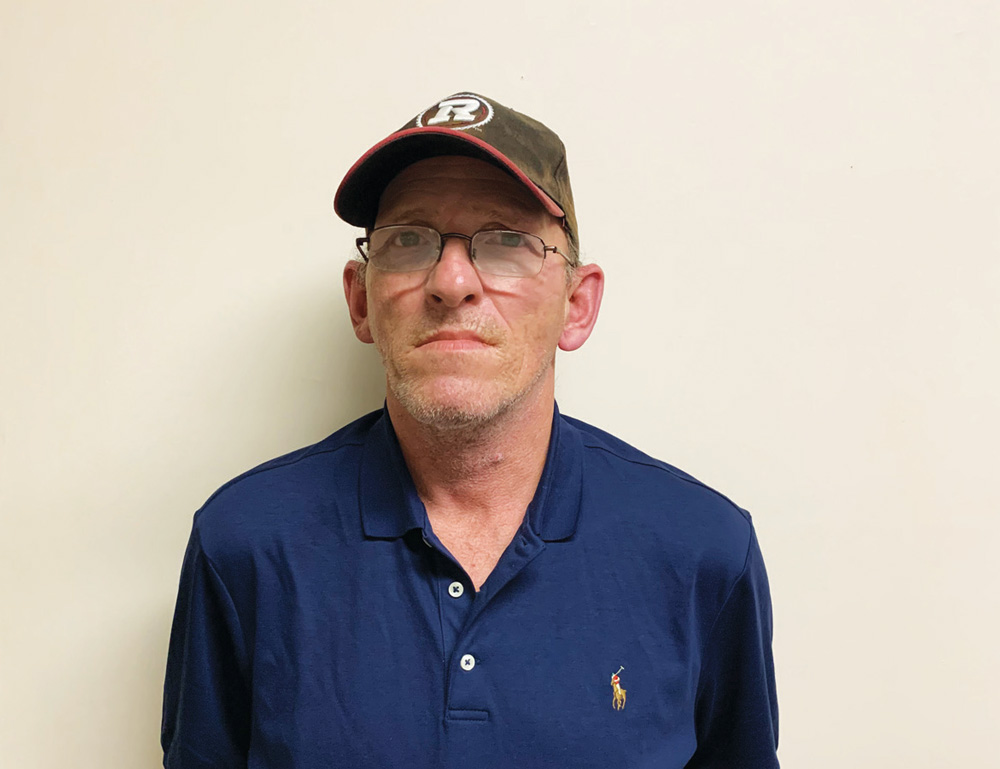 Dean, a quiet and respectful man of 61 years, is originally from Brockville. He worked hard to maintain his sobriety for several years, but the burden of grief from losing five people who were very close to him in a very short time, including his mother and his brother, drove him to return to using alcohol to cope with his pain.
In late 2019, after he decided to give up drinking, he discovered a lack of services in Brockville, and made the decision to travel to Ottawa to seek help here. The first night he arrived, he had to sleep on a mat on our chapel floor given the chronic overcapacity of our shelter from 2018 to 2020 due to the lack of affordable housing in Ottawa. Dean spent four months in an emergency shelter dorm room with seven other clients. He admits that living in close quarters with this many people in one place could be challenging. "I would sometimes think about leaving, but not until after lunch," he notes with a smile, a testimony to how good Chef Ric's meals are at The Mission.
Dean was admitted to an Addiction and Trauma Services (ATS) residential treatment bed within the Hope and Stabilization programs, where he stayed for almost 6 months. His praises the approach to addiction within the ATS suite of programs as "really good, and making all the difference". Broader supports offered to Dean during his stay with us included helping him replace essential identification documents such as his birth certificate and health card that had been lost, helping him with his income taxes as well as access to public supports such as employment insurance and his Canada Pension Plan when he retires. The Mission also helped Dean secure a new apartment close to our shelter, which is great news.
"The people here have been just outstanding," Dean says of the support that has been provided to him to help him stabilize and renew his life. Dean also felt safe at The Mission as the Covid19 pandemic unfolded in Ottawa. "I felt as safe here as I would in a hospital," he says. "The precautions they take are really good." Dean also appreciates the efforts of Mission staff to find innovative ways to deliver essential programs to continue to support clients such as virtual SMART Recovery meetings for ATS clients, the resumption of Chaplaincy services, and other supports.
"This place has been a Godsend," Dean notes with gratitude. "I know for a fact that I wouldn't be sober — I couldn't do it on my own."
Your gift has given Dean a new home and new life. Thank you so much for your generous support.