The Ottawa Mission Fall Speaker Series
Starting in September, and continuing in October and November, we'll be lining up interesting speakers to address different aspects of services offered at The Ottawa Mission as well as the issue of homelessness itself.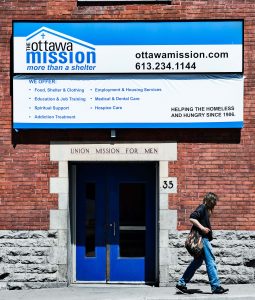 We'd love to get your input into what information you'd like to explore or maybe you know of a great speaker on this subject?
Send your feedback to volunteer@ottawamission.com 
And mark your calendar – the first Fall Speaker Series will be held Monday, September 25th in our dining room at 35 Waller Street. Stay tuned for more details in the next few weeks!