One Million Hours Supporting Our Community
The Ottawa Mission was founded less than 50 years after Confederation. At that time, Canada had a population of approximately 6.5 million people. More than 50% of Canadians lived in rural areas. Neither women nor Indigenous peoples could vote. The average life expectancy was about 50 years. Ottawa had a population of approximately 110,000. Many residents were the descendants of British, Irish and French settlers, Algonquin First Nations members, and small numbers of other populations.
Since that evening in 1906, one million hours have passed.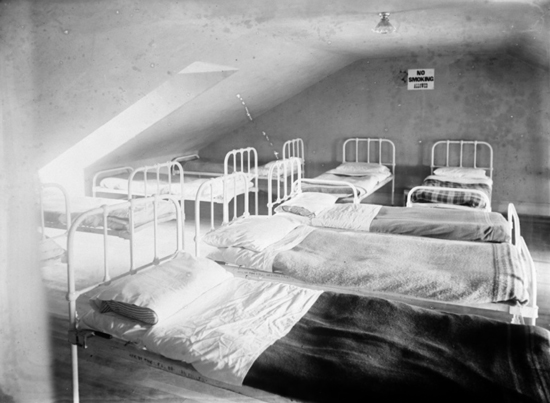 Part 1 - The Beginning: 1906 - 1929
On September 20, 1906, a public meeting was held to discuss opening a shelter for homeless men in the Byward Market area to meet the needs of homeless men.
At that time, there were no public programs that provided aid to those who had the misfortunate to be destitute. They had to rely on charity, or went without.
The first board meeting of The Ottawa Mission was held on October 26, 1906. On January 10, 1907, the shelter opened on George Street. It had twelve beds, and during that first year, 13,440 meals were served to those in need.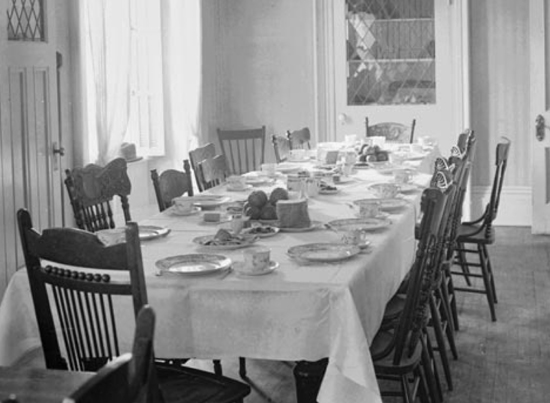 Part 2 – The Great Test: 1930 - 1945
On October 29, 1929, the New York stock market crashed, ushering in the Great Depression. The global economy contracted sharply, resulting in profound economic and social hardship.
As a result, the need for The Mission's service rose sharply at the beginning of the severe economic downturn and remained high until World War 2.
It is important to remember that social programs to alleviate poverty and unemployment did not exist at the beginning of the Great Depression. As such, it fell to charities such as The Ottawa Mission and religious institutions to meet the unprecedented need for services during this period.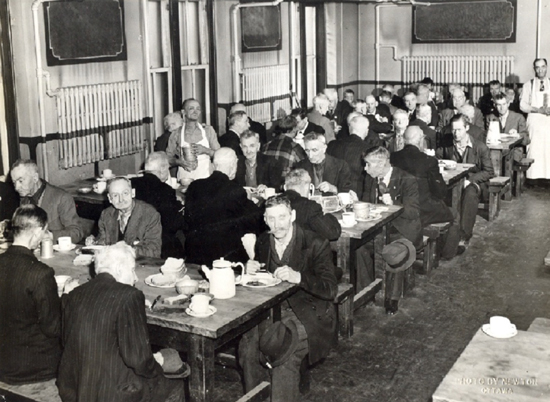 Part 3 – Prosperity for Many, But Not All: 1946 - 1980
Profound changes in Canadian society, public policy and our economy after the war continued into the 1950s, 1960s and 1970s. Federal investments in housing were relatively modest before the war, but expanded significantly afterward.
Billions of dollars were poured into housing and related support programs for support both private sector and community housing. From 1947 to 1986 there were 253,000 public housing units built across Canada.
After 1960, changes in Canadian society could be seen at every level. Patterns in addiction in the post-war years also changed after the war, and accompanying changes to those who sought help from The Mission. Whereas alcohol was used by older men before the war, with the expansion of the consumption of illicit drugs, by the 1970s shelter residents shifted to include younger men looking for help to stay off drugs and upgrade their education.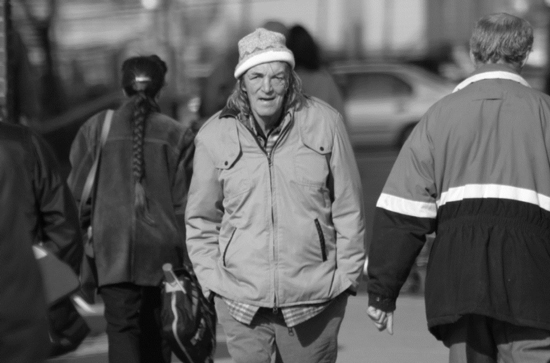 Part 4 – New Beginnings: 1980 - 1999
As the 1970s came to an end, substantive changes in Canada's economy continued to shape life in Canada as well as life at The Ottawa Mission. The recessions of 1980–1982 and 1989–1992 saw sharp increases in unemployment.
This period also saw significant social changes due to developments in Canadian public policy. Up until that time, while homelessness existed, it was not present at the same level as it is today, worsening with each passing decade.
Profound societal changes also took place in Canada during this time, including approaches to mental health, addictions, as well as the emergence of the new and deadly condition known as AIDS.
Faced with these challenges, profound changes took place at the shelter beginning in the early 1990s. The Board and staff moved beyond providing immediate emergency support to examine the broader reasons why people became homeless and how to best support them to get out of homelessness and maintain their housing and independence.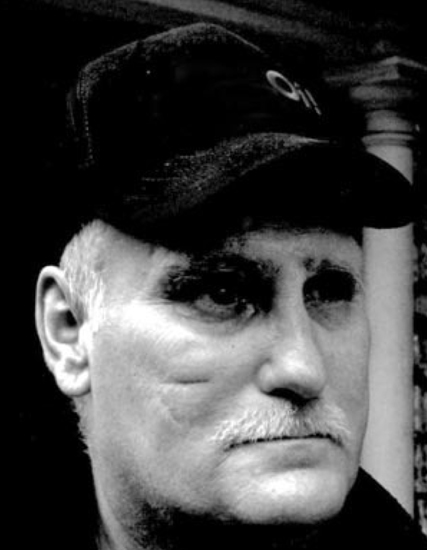 Part 5 - More Than a Shelter: 2000 - 2020
Since 2000, we have undergone a period of unprecedented change and expansion to meet the ever-increasing needs of shelter guests and community members. Significant changes have included the following:
2001: Our Hospice, the oldest and largest within a shelter in North America, was founded. It provides 24-hour care and spiritual support with dignity and compassion.
2004: The Food Services Training Program was created to provide vulnerable people with the training to work in this industry. Since 2004, over 90% of applicants have found jobs in this sector.
2006: "700 stories" Chapel wall began constructed from clay tiles decorated by the people who live and worship at the shelter.
2007: Our Primary Care and Dental Clinics were opened. The harm reduction Day Program was added to Addiction and Trauma Services. The Hospice was expanded. And client second stage housing began to offer continuing support.
2009: Holland Properties Association, a non-profit agency is created by The Mission to provide safe, affordable housing for its tenants, which is critically important given the lack of affordable housing in Ottawa.
2016: We partnered with the Canadian Mental Health Association to provide in-shelter mental health to clients with profound barriers to care.
2017: Our residential treatment program LifeHouse was relocated to an environment more conducive to healing. New programming was also added to support this.
2018: The Chaplaincy four doors program was established to provide solace and listening with heart through: 1) the Chaplain's office; 2) regular Chapel services; 3) spiritual support within ATS; and 4) spiritual comfort to hospice patients, their family, friends and loved ones, as well as staff.
2019: Housing Services became a distinct department in 2019 to enhance our support to those who are homeless or at risk of homelessness as part of our commitment to housing as a human right. To facilitate expanded care to vulnerable community members, we also expanded our primary and dental care clinics.
2020: In 2020, Ottawa City Council declared a homelessness emergency, which we strongly supported. COVID19 was classified as a pandemic, and we worked quickly to minimize the risk while continuing to deliver essential services. And we partnered with the former Rideau Bakery site to expand the FSTP.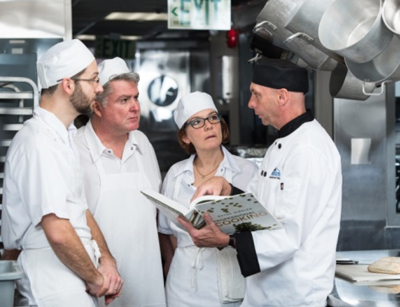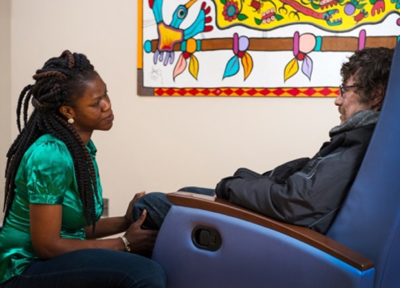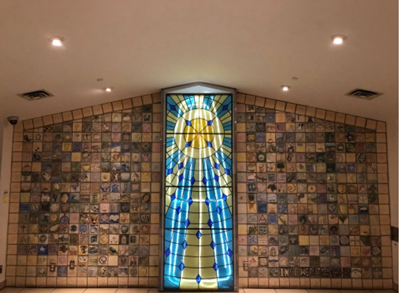 Over One Million Hours, The Ottawa Mission has served more than 18. 3 million meals to hungry people in need.
As we reflect on the time that has passed since our inception in 1906, while our approach to supporting the most vulnerable among us has evolved over time, extending both emergency support as well as the tools people need to rebuild their lives, we at The Ottawa Mission remain true to our core purpose to extend mercy, dignity and compassion to all who enter our doors. As we move forward, with God's help, we will remain true to this commitment.
Throughout our one million hours, we wish to thank all of those who have turned to us for help, our volunteers, our employees, our donors and supporters, and our partners for putting your faith in us. Above all, we wish to thank God for being a constant source of love and support for our work. We are truly blessed to have walked with you.