The Ottawa Mission welcomes everyone who comes through our doors. Each person seeking a meal, shelter or any of our helpful services that we provide to the most vulnerable members of our community receives care and support with dignity and compassion. No one ever is looked down upon unless we are bending down to help them up.
James 2:13 "Mercy triumphs over Judgment"
Chaplaincy Care has four doorways to service: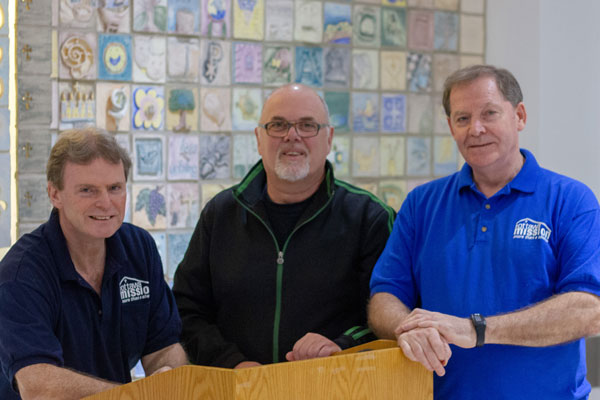 Chaplains: Andrew Wright, Timothy Meisenheimer, and Bev Benson.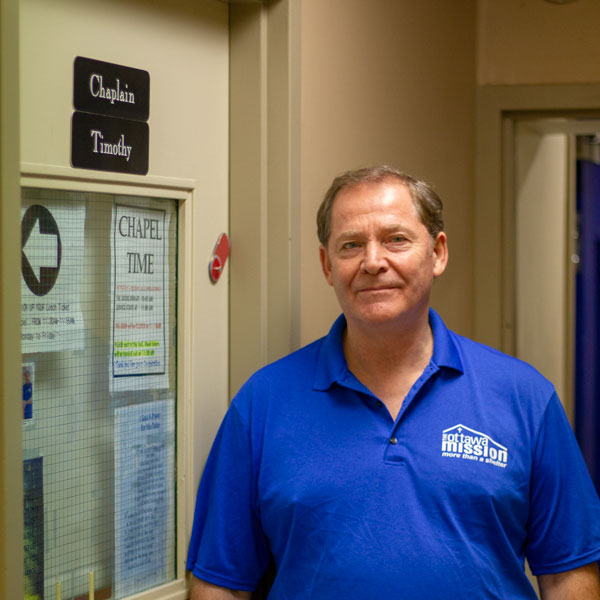 The Chaplain's office is a place of connection and listening with heart. Talk to one of our chaplains, all of whom have a heart with ears. People receive encouragement, spiritual resources, prayer and a friendly checkup.
Drop-in hours are Monday to Friday from 8:00 a.m. – 10:30 a.m. and 1:00 p.m. – 3:00 p.m. No appointment is required.
The Chapel is a place with a Gospel message and focus on God's love.
Chapel service |11:00 a.m. – 11:20 a.m. Monday to Friday
Worship service | Sundays 3:00 p.m. – 4:30 p.m.
"THE WALK" Bible Studies | Mondays 12:00 p.m. – 12:45 p.m.
Prayer & Meditations | Mondays 2:00 p.m.– 2:45 p.m.
Memorials for The Ottawa Mission Hospice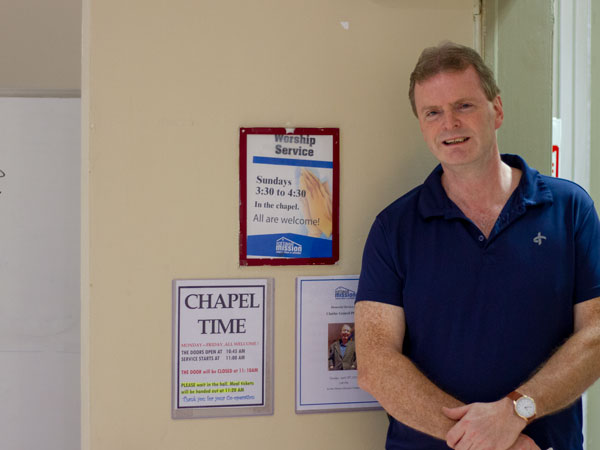 Stabilization & Life House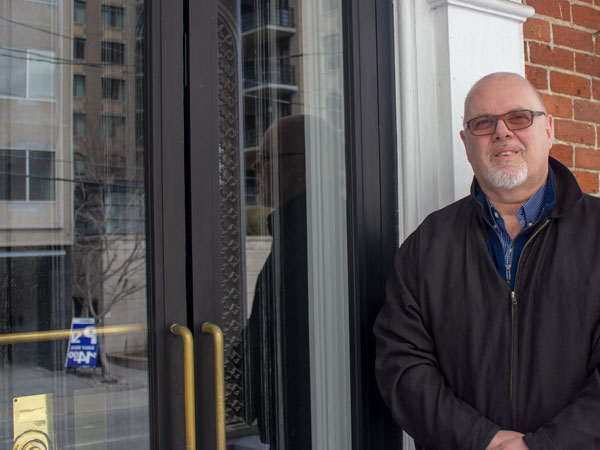 We bring a spiritual component to our recovery and trauma programs.
Through group meetings for each program, strong relationships and supportive connections are formed as the men move forward with their lives.
We build relationships with our guests within our 21 bed hospice, the oldest palliative care provider for those who are homeless in Canada. Through showing dignity, we help this special place be a home of rest and peace for those in their final days. We engage each person to understand their life through their eyes, and offer grief support to their families, friends, staff, and loved ones.