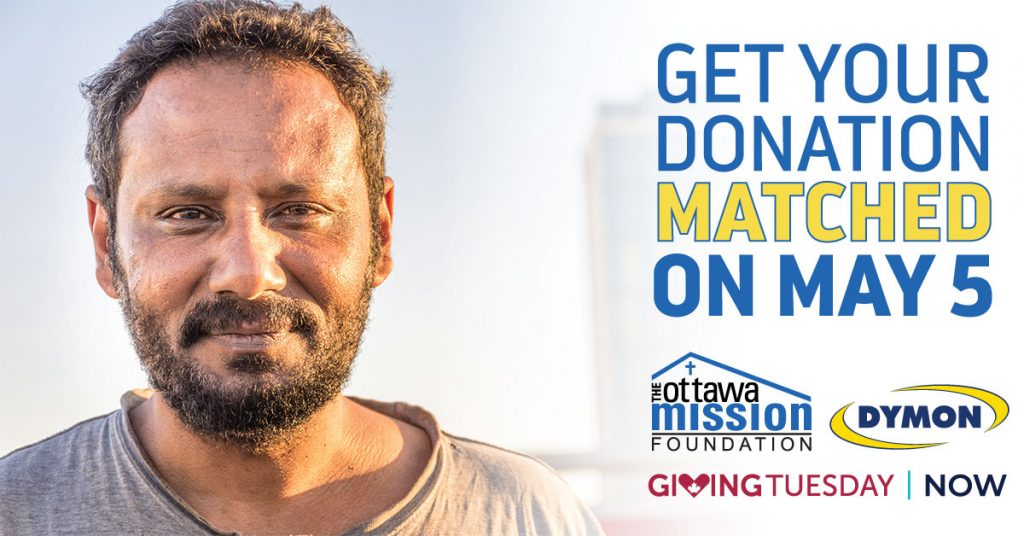 Tuesday May 5th is #GivingTuesdayNOW, a global day of giving in response to the COVID-19 crisis.
On May 5, thousands of people across Canada just like you will come together to support people in need during these difficult times. 
Thanks to our friends at DYMON, they'll be providing a matching gift for donations made on #GivingTuesdayNOW.
We ask that you celebrate this day, dedicated to giving at a time of urgent need with a gift that provides essential services to the people who need help right now here in Ottawa.
ABOUT OUR GENEROUS SPONSOR
DYMON is an industry leader in self storage. They offer the most technologically advanced and the best value to their customers with things such as total humidity and climate control, convenient 24/7 access, an array of security measures and even a FREE Truck and Driver at MOVE-IN!