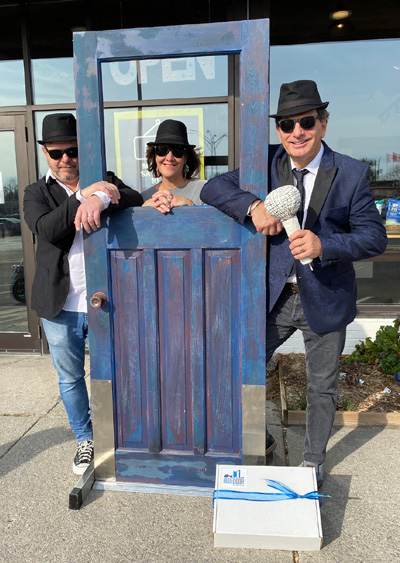 An evening of music, food and stories of hope
The pandemic has intensified food insecurity in Ottawa, and this crisis is predicted to last for years to come. Homelessness and hunger are urgent issues in Ottawa. The Ottawa Mission is on the front-lines of this crisis and as the pandemic wears on, we must be prepared to meet the growing need by providing solutions.
On November 6, 2021 you are invited to sponsor and tune in to this year's Blue Door at your Door, a special one-hour show presented by Caivan broadcast on CTV. The show will feature a mix of some of Canada's top artists. During the program we will be highlighting some key responses to the food insecurity needs such as our Mission Mobile Meals, increased community meal needs and revealing Chef Ric's — the new location for the Food Services Training Program and social enterprise!
As always our Food Services Training Program students will play a key part in the event experience. As part of their course they will be preparing a creative Canadian Theme menu available online and for delivery. Lawrence Greenspon, Sheila Whyte and Chef Michael Moffatt are back as co-chairs of the event. We are also very grateful for our production team lead by Derek Nicholson, Todd Littlefield, Chris Paine and Dick Cooper.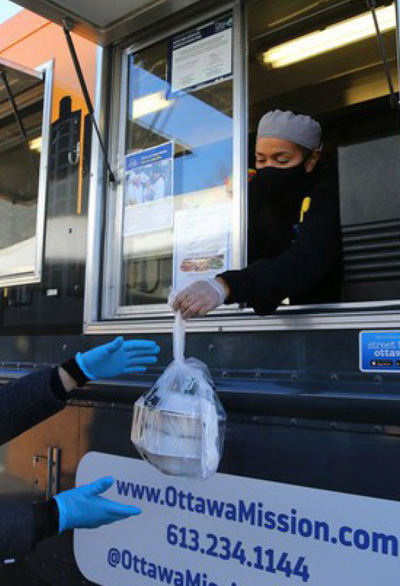 Join us as a sponsor
We're currently on the lookout for partners who would like to support this event and help fight food insecurity in Ottawa. As a supporter, you would benefit from the following:
– Company Name or individual name listing on the official event website as sponsor of the Mission Mobile Meals
– Logo showcased on sponsor thank you board as part of the official CTV production
– Branded thank you post on Social Media Platforms
– Opportunity to have a dinner for four delivered to your door. This meal will be crafted by the Food Services Training Program students as part of their curriculum. This year will have a Canadian Cuisine flare to coincide with our production theme.
Interested? Get in touch with us via the form below: