Coldest Night of the Year 2019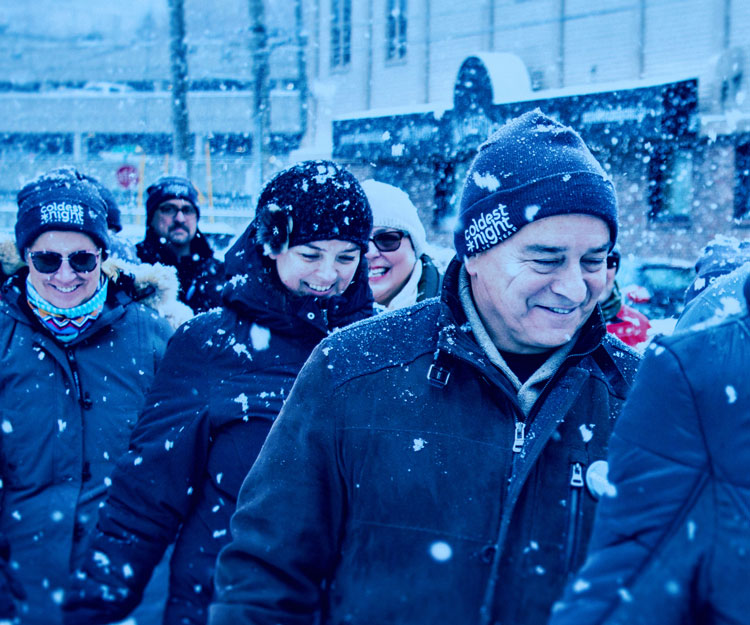 The Coldest Night of the Year presented by Argos Carpets & Olympia Homes, is a fun, family-friendly walk that helps you raise funds for charities that serve hungry, homeless and hurting people in your community.
This year, you can help us reach our goal of raising over $175,000 to support life-changing programs in Ottawa.
About The Ottawa Mission
The Ottawa Mission provides food, shelter, clothing, and life-changing programs to people who are hungry, homeless and lost.
Last year we served an average of 1,312 meals each day and provided shelter to 236 people every night. Being a part of the walk means that you will help hundreds of people receive food, shelter and hope for a better future.
Register a team
Gather your friends and family to form a team and see who are the best fundraisers in Ottawa! You can choose to do a 2K, 5K, or 10K walk.
Support a team
Check out all the teams participating in this year's walk. Search for our walk "Ottawa Downtown" on the CNOY website and find one to support.
Become a sponsor
CNOY and The Ottawa Mission are supported by many fantastic local organizations. Learn more about our sponsorship opportunities