Coldest Night of the Year 2020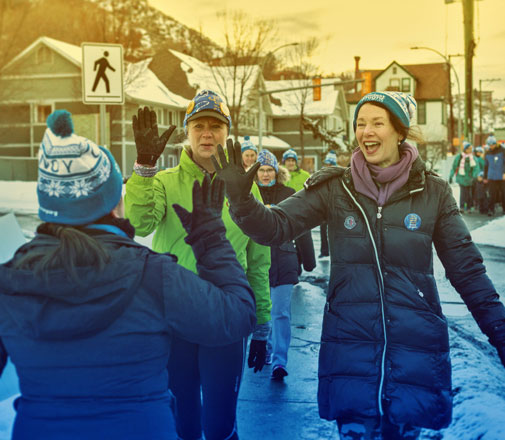 Saturday, Feb. 22, 2020
Shaw Centre
Coldest Night of the Year (CNOY) is Canada's annual National Walk for Homelessness and is an important fundraiser for The Ottawa Mission.
Join us for this fun, family-friendly event that raises money for local charities serving hungry, homeless and hurting families and youth in 133 communities across Canada.
Since 2011, CNOY communities have raised over $27.3 million in support of local charities.  This is the sixth year in a row that The Mission will be participating in CNOY. 
In 2019, we raised $137,000, with a total of 60 teams and 400 walkers. We anticipate even more involvement in 2020 and we look forward to hosting over 500 participants.
In order for us to reach our ambitious goal, and to spread awareness of the life-changing work of The Mission, we need the support of corporate partners in our community.    
Register a team
Gather your friends and family to form a team and see who are the best fundraisers in Ottawa! You can choose to do a 2K, 5K, or 10K walk.
Support a team
Check out all the teams participating in this year's walk. Search for our walk "Ottawa Downtown" on the CNOY website and find one to support.
Become a sponsor
CNOY and The Ottawa Mission are supported by many fantastic local organizations. Learn more about our sponsorship opportunities
Thank you to our sponsors