Coldest Night of the Year 2021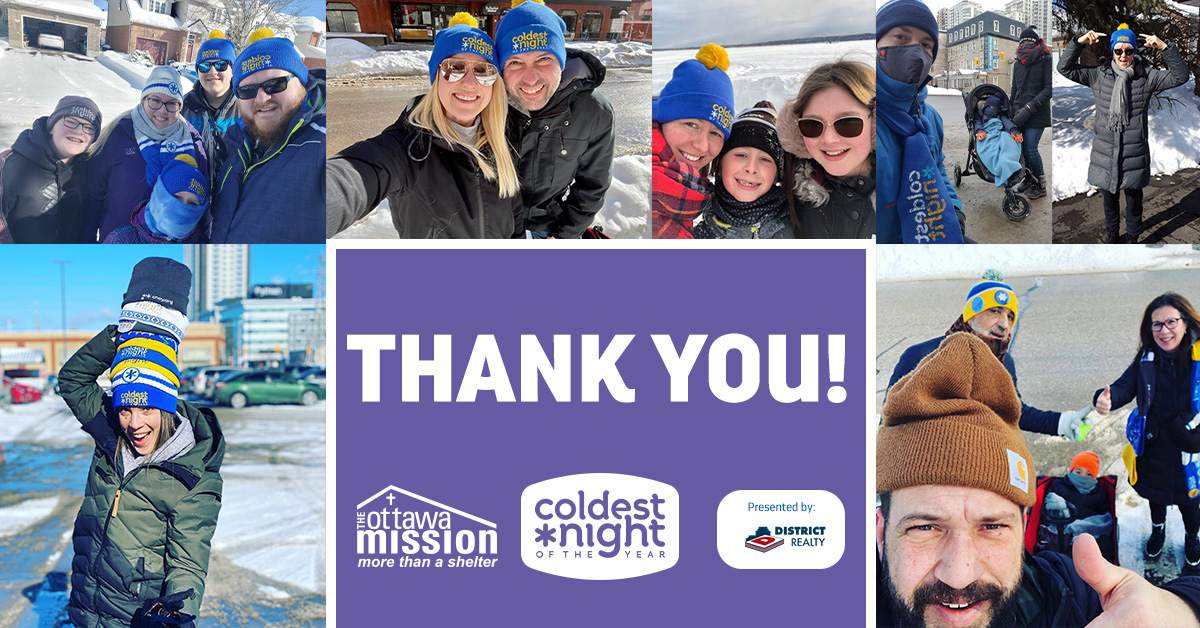 Thank you!
Thank you to everyone who took part in Coldest Night of the Year presented by District Realty on Saturday.
Even though we walked in many different places across the city, it was incredible to see so many people come together in spirit to support people experiencing hunger and homelessness in Ottawa.
Together, we raised $120,000, so congratulations to each and every one of you for being amazing fundraisers!
A big thank you goes out to everyone who shared pictures from their walks with us, as well as the many sponsors and partners who helped make #CNOY21 happen.
Remember, donations remain open on our page until the end of March, so if you're not quite done fundraising yet, you still have time to raise your total.
Thank you again for the incredible show of energy, generosity, and community on Saturday.
P.S. make sure to save the date for February 26th next year for #CNOY22!